Trade takes China and Dominican Republic from new friends to good friends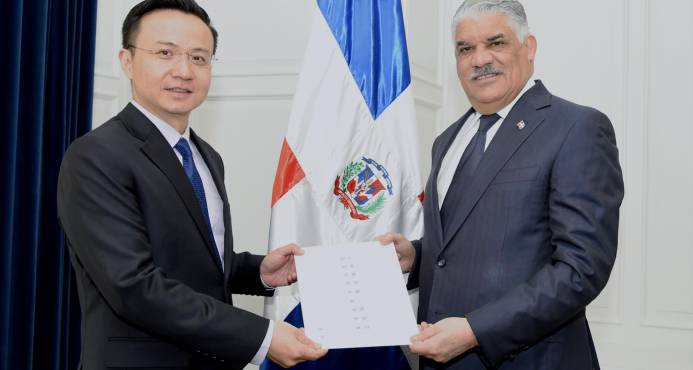 Zhang Run, Foreign minister Miguel Vargas.
Mexico.- Chinese ambassador to Dominican Republic, Zhang Run on Wed. labeled said that in just one year China-Dominican relations have accelerated from the start-up phase to brilliant success, Xinhua reports.
"A year ago, with extraordinary strategic vision and political courage, the presidents of China and the Dominican Republic made the wise decision to establish diplomatic relations between the two countries, opening a new chapter in bilateral relations," the diplomat said.
On May 1 last year China and the Dominican Republic signed a joint statement in Beijing to announce diplomatic ties.
High-level exchanges between the two countries have been frequent in the past year, said Zhang, China's first ambassador to the Dominican Republic.
Trade
Trade between China and the Dominican Republic in 2018 reached US$229 billion, with an interannual jump of 22 percent, Zhang said, adding that it reached US$630 million in the first quarter.  "China and the Dominican Republic are new friends, but in the short term we have become good friends."