Dominican Republic must 'bury' US$3.9B cost of red tape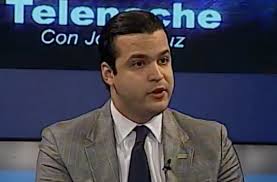 Santo Domingo.-  Govt. red tape is to blame for part of the failure of some micro, small and medium businesses , hurdles that are holding back the entrepreneurial capacity of Dominican citizens.
National Competitiveness Council director, Rafael Paz, said the country should "bury" and put an end to the culture of stamps and certifications, because in the Dominican nation its' believed that "a seal must be put on everything and that everything has to be controlled and verified."
Paz said that when in a country obstacles persist that interfere in the interaction of the State and its citizens, economic activity is limited, thus "harming the social welfare that is intended to be achieved with regulations that should not be an impediment to development."
"The regulations for 43 institutions and ministries, translated into 1,873 procedures and services, generate a social cost in the Dominican Republic of RD$197.2 billion (US$3.9 billion) per year which represents 5.46% of gross domestic product," Paz said.
The official said that to eradicate the problem that he affirms jeopardizes the business sector, a Regulatory Improvement Plan will be initiated that would reduce 70% of the social spending on regulations.