Dominican Republic tourism thrives despite rough waters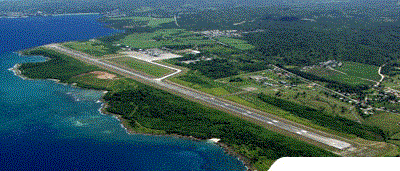 Santo Domingo.- The arrival of more tourists from the United States, Canada and Panama compensated for the decline in the number of visitors from Europe and South America.
Central Bank data show that 1.87 million tourists entered by air at the end of the first quarter, an amount that contrasts with the 1.79 million arrivals in the same period last year, a year-on-year climb of 4.5%
Although the growth rate was sharply reduced compared to the first quarter last year, when the advance was almost 7.7%, the market varied and Russia figured as the first new source of tourists from Europe to the Dominican Republic, followed by France and Germany, which until recently was in first place.
All this movement included a sharp fall in the number of European visitors, of -17%, or 22,794 fewer people, totaling about 111,871 tourists from that continent between January and March of this year.
Quoted by Diario Libre, the economist Henri Hebrard cites several reasons that explain that change. One is the fall of the euro against the dollar, which has increased the cost for European tourists by around 10%, according to the analyst.
But Germany's worsening economic situation has also impacted, "which affects especially people with less purchasing power, which is precisely the profile of the German who visits the Dominican Republic."