European Union Delegation hosts Open Day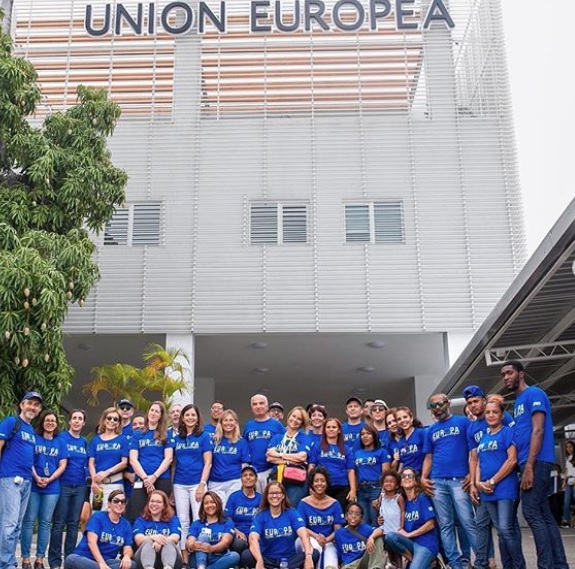 Santo Domingo.- The European Union Delegation in the Dominican Republic held the Open Day, where they opened the doors of the EU Embassy offices to young university students and the public, interested in applying for European funds and grants, as well as to get to know their projects to be executed in the country.
"With this activity, the European Union in the country formally began the celebrations of the European Week, a set of activities that commemorates the Schuman Declaration at a local and global level," the Delegation said in a statement.
During the Open Day, visitors had the opportunity to get to know all the facilities, share with the diplomats in charge of each area of ​​the Embassy, ​​learn about the programs, projects and executions in progress, receiving information on how to apply for European funds and grants, require it for the university public and adults in general, the Erasmus + program was one of the main attractions, as support for education, training, youth and sports in Europe.