Hard currency could boost the dairy sector's development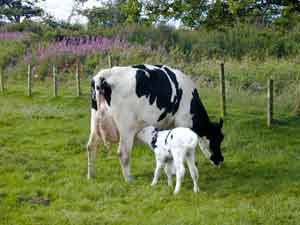 Santo Domingo.- Hard currency promote financial inclusion and have the potential to boost productive development in the dairy sector, according to a diagnosis presented at the Industry and Commerce Ministry.
Based on the document "Strengthening the dairy value chain in the Dominican Republic," public and private financial institutions are encouraged to promote policies for dairy producers to invest part of their earnings in hard currency to bolster and develop their business.
The Economic Commission for Latin America and the Caribbean (ECLAC) conducted the research under the auspices of the International Fund for Agricultural Development (IFAD) and with the collaboration of Industry and Commerce and the dairy industry regulator, Conaleche.
The study shows that the bulk of hard currency received by the dairy sector is used for consumption (food, health, education), but researchers propose turning that income into an incentive for remitters and recipients as well.