Dominican Gov. withholds US$30M on Venezuelan limbo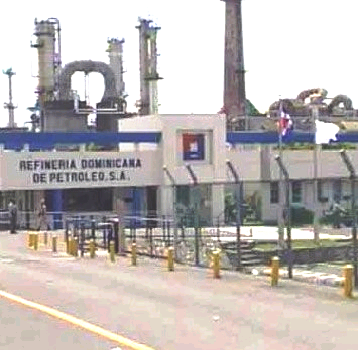 Santo Domingo.- Dominican Petroleum Refinery (Refidomsa) president Felix Jimenez, affirmed Wed. that six months ago Venezuela stopped all participation in its management, despite its 49% stake.
Jiménez revealed that the government withholds around US$30 million from the Venezuelan government's dividends of 2017 and 2018.
The official also revealed that the RD$3.0 million monthly paid to the Venezuelan embassy for cultural programs was also suspended.
"Of the fiscal year of 2017 to Venezuela they corresponded little more than 40 million dollars of which they withdrew half and there were almost 20 million dollars that they did not retire and when they wanted to retire it, from 2017 an assembly has not been made to arrange of the dividends of 2018, because of the limbo, we do not accept the delegation of president (Nicolas) Maduro in the direction of the company, but we do not give the benefits to those who would represent Juan Guaidó, which is the other part of the Venezuelan government, that legal limbo it takes us to keep their money in the bank," Jimenez said.
He added that the Dominican authorities will hand over the funds when in Venezuela there is a "legitimately constituted government, recognized by the people of Venezuela and the international community."