Environmentalists slam ruling that nixed national park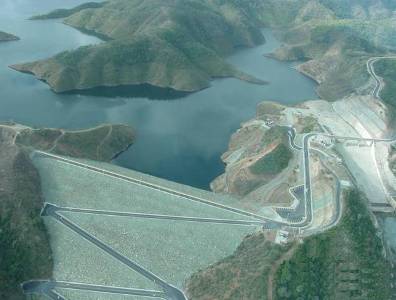 Moncion dam would benefit from national park.
Santiago.- Environmental groups on Wed. marked World Environment Day with a march to reject the Constitutional Court ruling that declared the creation of the Manolo Tavarez Justo National Park unconstitutional.
The Cibao Ecological Society (Soeci), the movement (Tiepo Verde (Green Time), cooperatives and students joined the walk that concluded at El Monumento.
They also condemned the damages caused by companies to communities in the central and northern mountains, the concern for forest fires and the expansion of the livestock and agricultural frontier in environmentally vulnerable zones that degrade the soil and the environment.
Soeci president Belkis García labeled the high Court as "a new thrust against the environment and demonstrates the lack of awareness, since the decision affects the Manolo Tavárez Justo national park."
"The construction of houses on the banks of rivers, the dumping of solid waste dominated by plastic and the discharge of untreated wastewater pollute the soil, the air, the water of the subsoil, seas and rivers."