Medina receives six new ambassadors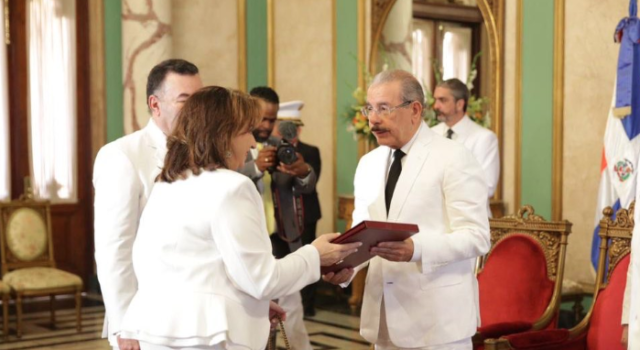 President Danilo Medina, on Wed. received the credentials of six new ambassadors from Nicaragua, India, Jordan, Sweden, Norway and the United Arab Emirates, in a National Palace ceremony.
The first to present her credentials was the Nicaraguan Iris Audelly Acuña Huete, followed by Madhu Sethi, of India, and Sima Sami Balhous, from Jordan.
Elizabeth Eklund is the new envoy from Sweden, Ingrid Mollestad is the new ambassador from Norway, while Bader Almatrooshi will represent the United Arab Emirates.