Mangoes head to main market as US certifies export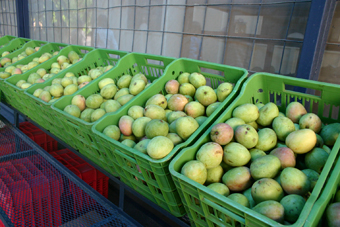 Santo Domingo.- Agriculture minister, Osmar Benítez, announced Mon. that the US Department of Agriculture granted the federal export certification to the recently inaugurated Hydrothermal Processing Plant and the Banca Mango Packing Plant.
He said through Agriculture's prompt action the USDA certified the Mango Banilejo Producers Association (ABAPROMANGO), which he affirms already begun negotiations with three potential buyers to export to the US.
Benítez said USDA inspector, Luis H. Valenzuela was present when the processing plant was inaugurated, "to take advantage of the harvest period of Keith and Mingolo mangoes, the main export products. to the North American market."
"We took all the steps and procedures to get the United States to send a Federal technician to endorse the plant, and in record time we have reached the market, we opened the exports from the country and we comply with ABAPROMANGO and with the hundreds of producers who will benefit of the entrance of the fruit to that market."