President of the Indotel exposes preparations for arrival of the 5G network to DR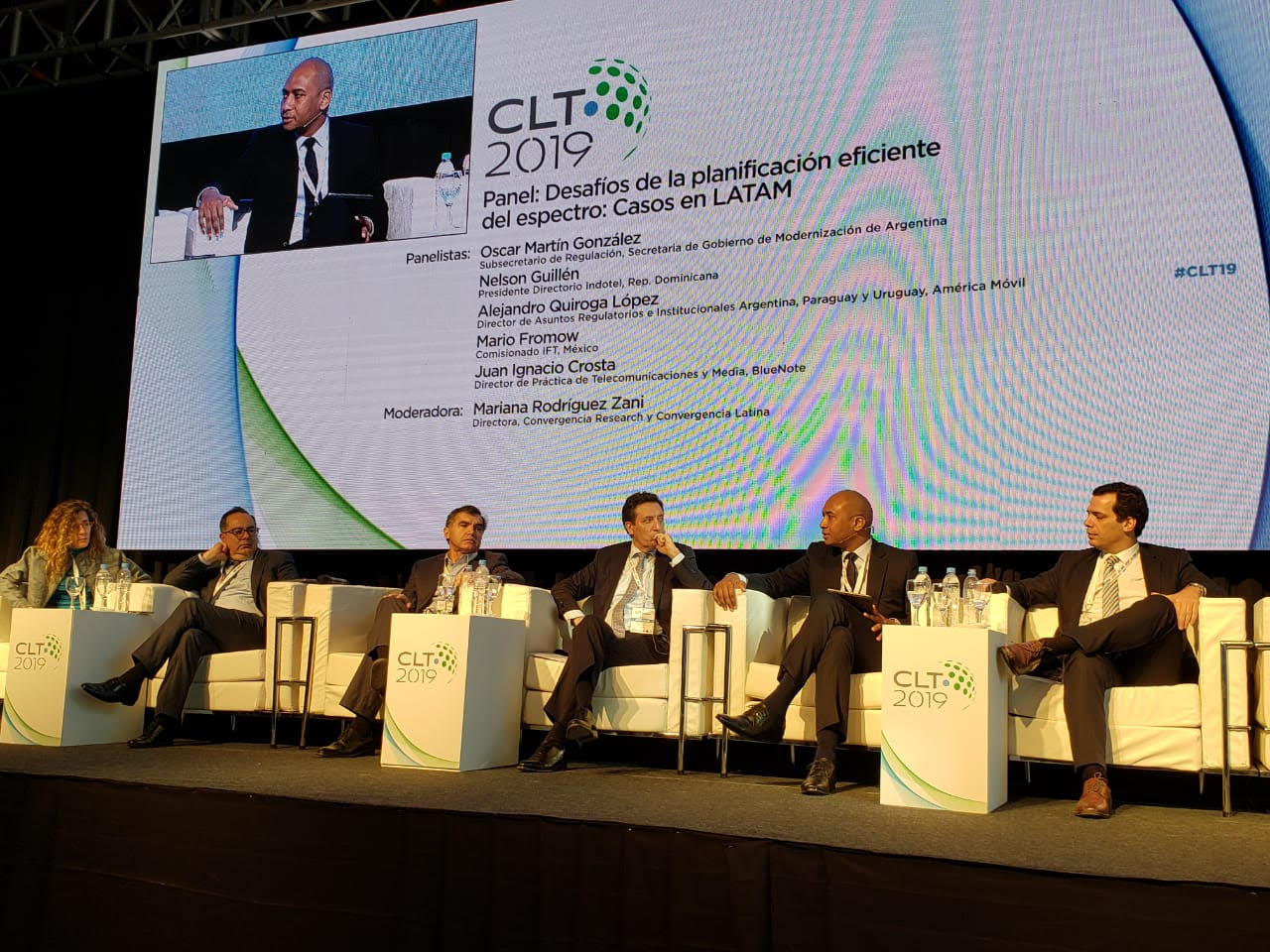 Nelson José Guillén Bello, president of the Dominican Institute of Telecommunications (Indotel) informed that the institution is working on several initiatives aimed at creating the conditions to operate 5G networks in the DR.
Specifically, he reported that work is being done to accommodate an increase in the spectrum requirements for 5G that he estimated will be above 24 GHz for high capacity traffic; 1-6 GHz for capacity, mobility and complete coverage, and below 1 GHz for coverage and mobility.
Citing sources from international organizations, Guillén Bello estimated that the demand for broadband will grow in the world at a rate where the number of devices approaches 6.6 billion in the year 2022.
These statements were part of his speech at the Seventh Latin American Telecommunications Congress (CLT19) that was held from July 1 to 5 in Córdoba, Argentina, under the title "Accelerating the digital transformation of Latin America."
He stressed that Indotel is also working on updating the National Frequency Attribution Plan (PNAF) and, in coordination with the Digital Republic Program, on the installation of 610 free Wi-Fi points and 1,200 kilometers of fiber optic in remote areas of the Dominican Republic.
DR team meeting with US delegation
The Indotel team also participated in a bilateral meeting with members of the US delegation Kelly E. O'Keefe and Grace Koh, who raised the need to bring common proposals from the countries of the Americas to the World Radiocommunication Conference, to be held in October 2019.
Also, Indotel staff met with Javier Piñero, head of the GSMA Latin America and Lucas Gallito, director of Public Policies, with whom he talked about the regulatory agenda of spectrum and digitalization in the region.
Likewise, the Dominican representation participated in the round table of ASIET-REGULATEL, which analyzed the progress of the telecommunications sector in the Dominican Republic and the challenges posed by the development of telecommunications infrastructure.
In addition to Guillén Bello and Fabricio Gómez from the Dominican Republic, at the CLT-19 Congress, several regional leaders, including Andrés Ibarra, Secretary of the Government of Modernization and Deputy Chief of the Cabinet of Ministers; Héctor Huici, Secretary of Information Technologies and Communications and Silvana Giudici, President of the National Communications Agency (ENACOM) of Argentina.
Also, Vitor Menezes, Secretary of Telecommunications and Luciano de Freitas, specialist in Regulation of the National Telecommunications Agency (ANATEL) of Brazil; Pamela Gidi, from Chile; Iván Mantilla and Carlos Lugo Silva, from Colombia; Gilbert Camacho, from Costa Rica; Ana Julia Martínez López, from Cuba; Ramiro Camacho and Mario Fromow, from Mexico, and Alejandro Peralta, from Paraguay.