RD has received more than 7 million tourists in the first six months of 2019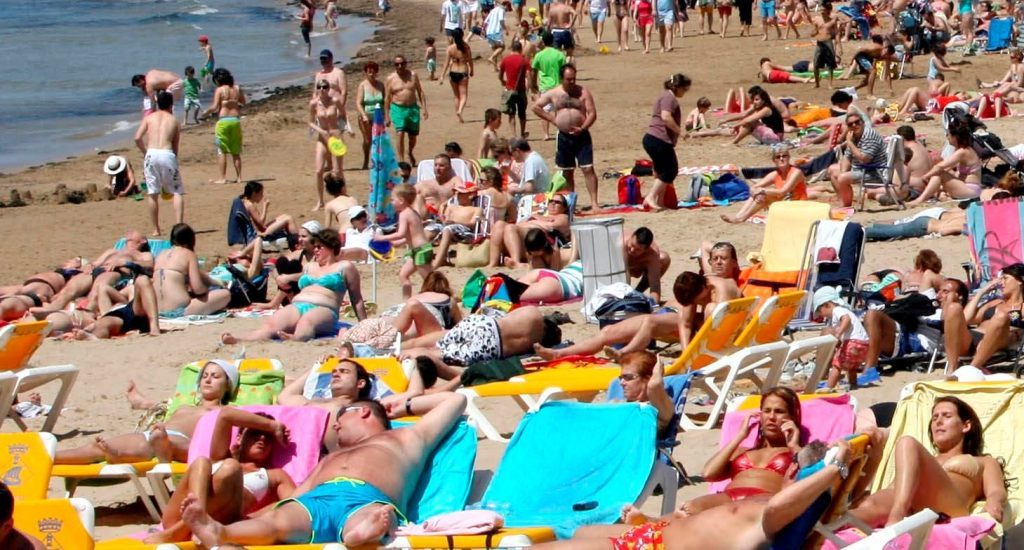 EL NUEVO DIARIO, AIRPORT LAS AMÉRICAS.- The president of the Junta de Aviación Civil (JAC), Luis Ernesto Camilo, revealed this Friday that in the first six months of this year 2019, international airports in the Dominican Republic have processed 7 million 937 thousand 942 passengers, mostly tourists of different nationalities.
The official also stressed that this percentage of passengers mobilized in the first six months of this year clearly shows that the campaign that is carried out abroad against the Dominican Republic is not affecting the growth of the commercial and tourism sector of the country in any way.
Luis Ernesto Camilo said that this figure exceeds the 7.5 million passengers who entered and left the country in the same period of 2018, which translated into a significant growth of 4.8 percent.
The official said that this represents another impressive record in the movement of travelers to and from the Dominican Republic, during this year 2019.
Camilo indicated that only in the month of March of this year, one million 475 thousand 731 passengers were mobilized through the national airports, obtaining an absolute growth of 5.3 percent.
He also stressed that within the Top 5 of the airlines with the highest number of passengers transported, four are from North American operators: Jet Blue, American Airlines, Delta Airlines, and United Airlines.
Luis Ernesto Camilo highlighted that the largest number of both foreign and domestic passengers mobilized in the first six months of this year were registered by the International Airport of Punta Cana, followed by Las Americas, the airport of Cibao, Puerto Plata, La Romana, El Catey, and El Higüero, respectively.