AES Dominicana reiterates energy diversity pledge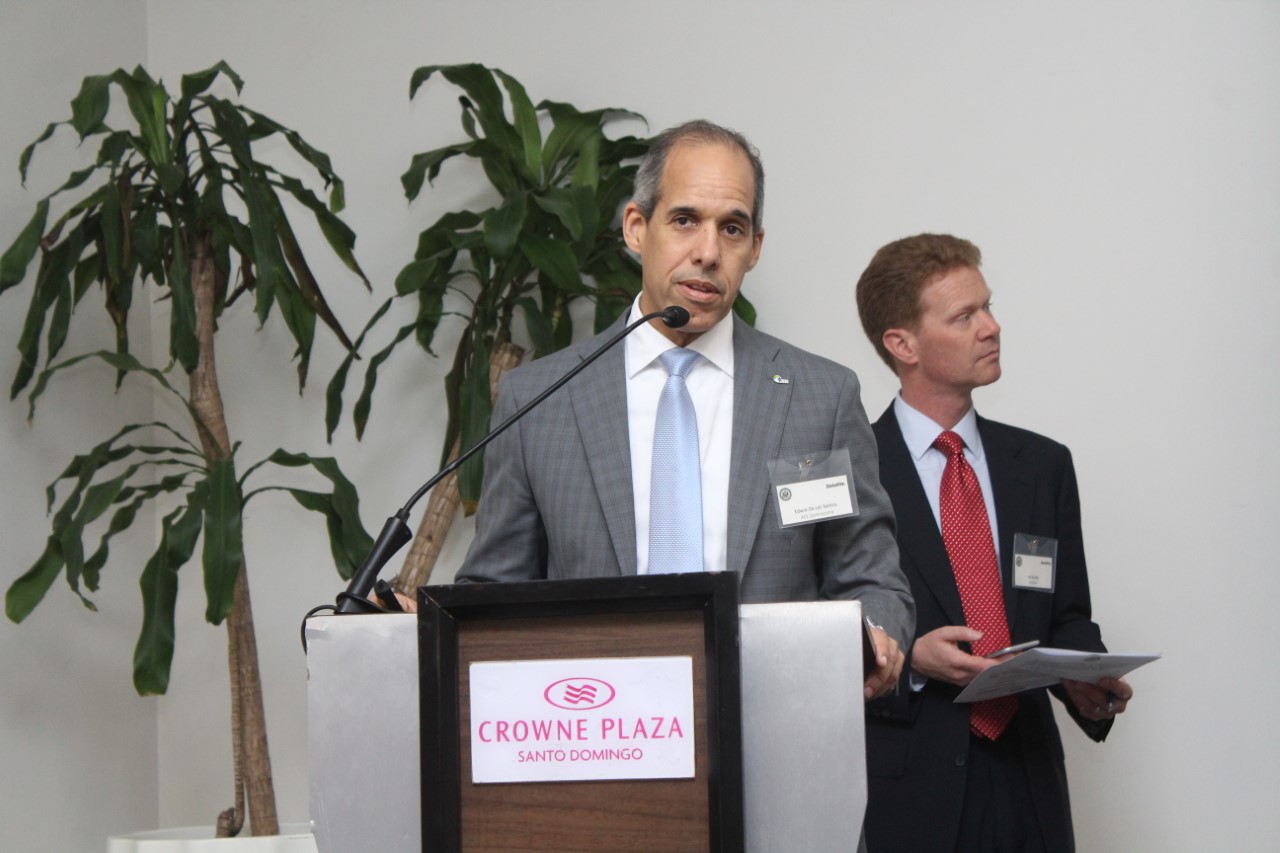 E. de los Santos.
Press Release
Santo Domingo.- AES Dominicana presented its long-term investment strategy in the Dominican Republic in keeping with the national strategy to diversify the energy matrix with natural gas, leading the electricity generation base and mitigating the risk of volatility in oil prices.
Company president, Edwin De los Santos, introduced the topic in the "Conference on natural gas in the Dominican Republic" held in Santo Domingo under the auspices of the US State Dept. Office for the Western Hemisphere and Energy Resources and the firm Deloitte.
De los Santos said that AES Dominicana's local investments "constitute the reaffirmation of its commitment to the country, where it executes an expansion of the natural gas infrastructure, including renewable energies, to the company's technology portfolio."
AES Dominicana recently presented its growth project to representatives of the Private Investment Corporation Abroad of the Government  (OPIC), who visited the Gas Natural plant located in Andrés, Boca Chica.
For De los Santos, natural gas can be a determining factor in complying with the international commitment of the Dominican electricity sector to avoid more than 1 million tons of CO2 and polluting gases in the short term.
He praised the Government's promotion to convert plants to natural gas to displace the plants dependent on petroleum derivatives, such as oil and diesel, and its effort to reach a 940 MW capacity with clean fuel.