26 companies want to explore, exploit oil and gas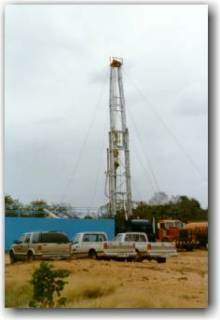 Houston.- 26 companies from 11 countries, linked to the exploration and exploitation of hydrocarbons, participated in the first oil round sponsored by the Dominican Republic in the US, to draw tender offers for oil blocks identified on land and shores.
Energy and Mines minister, Antonio Isa Conde, said that among the entities participating in the activity held at the Hyatt Regency, there was interest and optimism on the country's oil and gas potential.
"We are receiving very good signals," said the official, who heads the technical delegation.
After the opening of the round, as the first step the interested companies will send -from July 10 to October 13 – the evidence of their financial and technical capacity, and legal, security and environmental responsibility documents and will share their questions and observations about the blocks offered.
In the second step, the Ministry finalizes the versions of the blocks offered and on November 8 publishes the companies that have pre-qualified for the bidding.
In the third step, on November 27 the companies will submit the bids by blocks, the auction will be held and the winners will be announced.
Those companies will then sign contracts with the Ministry of Energy and Mines and the Presidency