Banana blight puts 72,000 jobs at risk: expert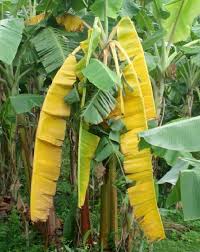 Santo Domingo.- If the bacterial disease "banana wilt" (Marchitez del Banano), which currently puts national production of bananas and plantains at risk, enters Dominican territory, 72,000 direct jobs could be lost at plantations in Montecristi (northwest) and Valverde.
Those two provinces account for 92% of the plantations. The rest is in Azua and Santiago, says Banana Producers Association (Adobanano), former director Rafael Sosa.
He said that in addition to the ban on plantains from Ecuador the Ministry of Agriculture must also bar imports from Colombia and Venezuela.
"Production will decrease between 10 and 15%," Sosa said.
"The measure is necessary and should be definitive because the only thing that the Dominican Republic should do is train human resources since in the nation there are two laboratories in vitro: one in Bonao and another in Dajabón."