IDB: unilateral nixing of free trade pact could stun region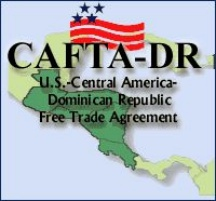 Santo Domingo.- The unilateral revocation of the Free Trade Agreement between the United States, Central America and the Dominican Republic (DR-Cafta) and its agreement with Panama would have a negative impact on the region, warns the study "The future of Central America: Challenges for sustainable development" released in July by the Inter-American Development Bank (IDB).
It's estimated that the region would have a cumulative contraction of 6% in GDP by 2030 due to the decline in trade with the US. The labor market would also be hurt with a potential loss of around 100,000 jobs.
The impact would be negative if the US so decides, but the losses would be even greater if the region decides. This scenario would be more damaging, says the study.
That's why it recommends that Central America countries, Panama and the Dominican Republic (CAPRD) bolster their trade to counteract a possible revocation of DR-Cafta.