Biggest bank charges electric, hybrid autos for free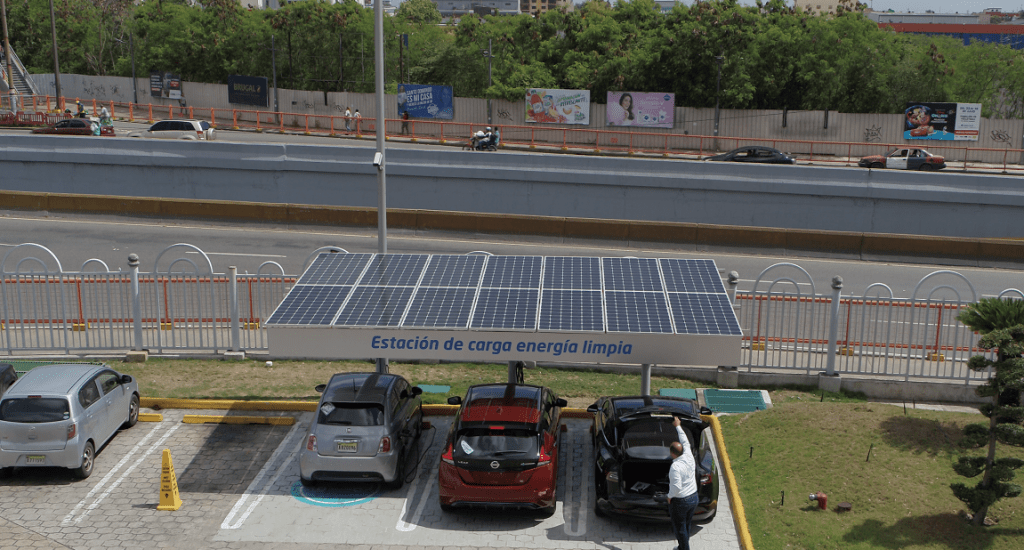 Electric auto chargers, Torre Popular-
Santo Domingo.- Dominican Republic's biggest bank, Banco Popular installed its first solar charging station in front of its Torre Popular main offices.
The pilot unit started in May and is part of Popular's responsible banking and sustainable mobility strategy.
Bank customers and visitors can recharge their electric and hybrid vehicles with clean energy, free of charge.
Popular offers four outlets: three with 110 volts and one of 220 volts, the latter being the most used by last generation vehicles.