Dominican agro eyes US$320B organic fruit & veggie market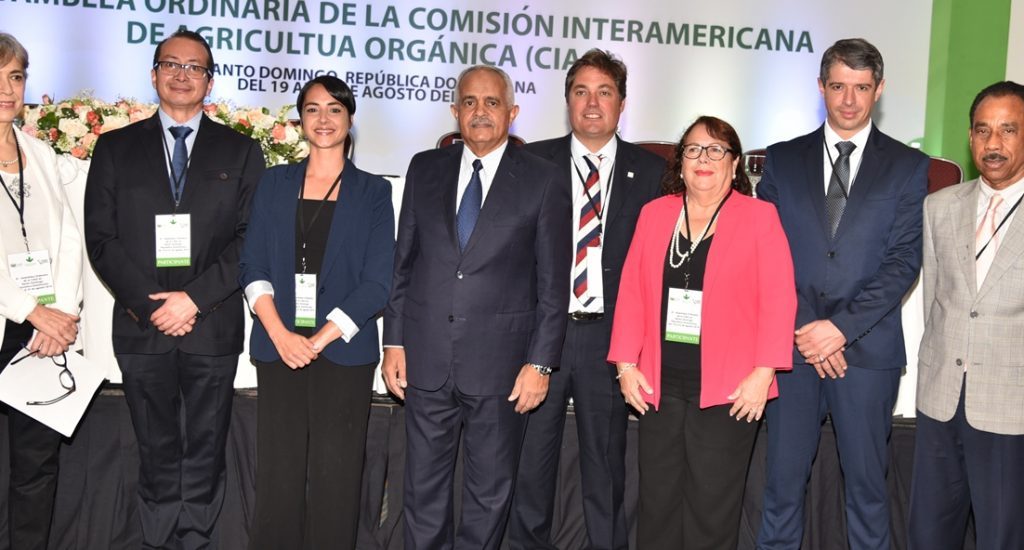 Osmar Benítez, from left.
Santo Domingo.- Agriculture minister, Osmar Benítez, on Mon. announced a commitment to increase organic farming promotion in the Dominican Republic, complying with that market's rules and regulations.
Benítez's announcement opened the XI Inter-American Commission on Organic Agriculture Assembly (CIAO), from today until August 22, with some 21 Latin American countries attending.
He said in four years the world market will demand about US$320 billion in organic vegetables and fruits.
The official said the country currently exports about 400,000 tons of organic bananas, of which 92 percent are certified, and catapults the nation to top exporter.
"The world organic market is growing; the demands and indicators that give us the guidelines towards where the future of organic crops are growing too. There are studies that indicate that fruits and vegetables will be the most requested items in the next four years."