Government says Montecristi conquers clean energy leadership with the largest photovoltaic park in the Caribbean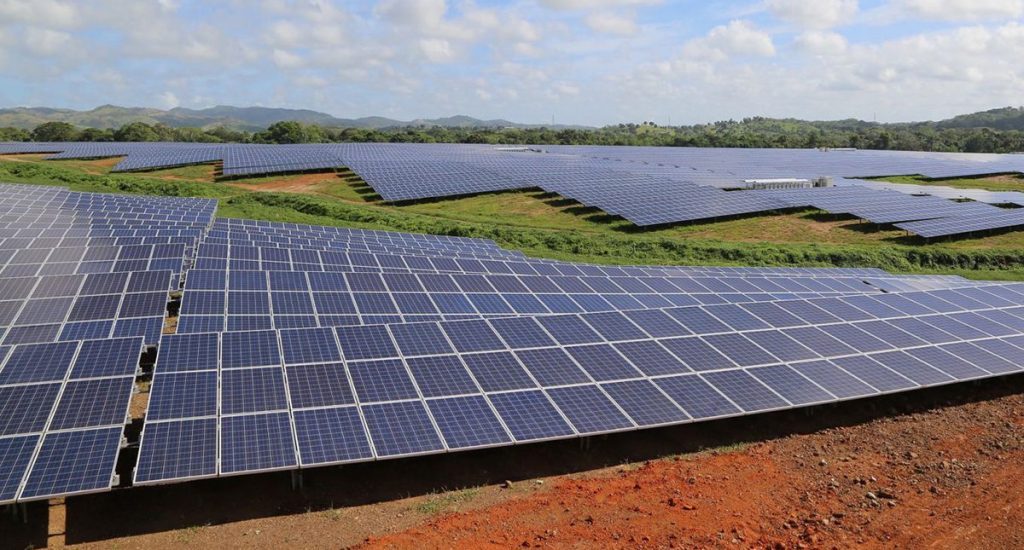 Montecristi the largest photovoltaic park in the Caribbean
SANTO DOMINGO.- The government reported that the province of Montecristi has the largest photovoltaic park in the Caribbean, which brings the renewable energy load installed in the Dominican Republic to 351 megawatts.
The Montecristi Solar Photovoltaic Park in Guayubín, with a capacity of 58 megawatts and 215,000 modules and energy production of approximately 103,000 megawatts per hour, will bring electricity to more than 50,000 families.
The Government reported that from 2012 to date it has made history, becoming the leading province in the search for clean energy, we contribute to producing more energy for people.
A representative explained that there are 4 photovoltaic plants in Montecristi to provide more renewable energy: Agua Clara Plant, in Hatillo Palma, which provides 50 MW, PECASA plant, in El Copey, which provides 50 MW, and the Guanillo plant, in Villa Vásquez.
Montecristi has a great biological diversity that serves as a refuge for dozens of species of Dominican flora and fauna.
And it also stands out, as  96% of the students were added to the extended day in Montecristi.
The government said it invests RD $ 785 million in power grids, 16,000 families and businesses already have 24-hour power, and they have electrified San Fernando, Pepillo Salcedo, Guayubín, Villa Vásquez, Las Matas de Santa Cruz, Carbonera, Copey Manzanillo, Santa communities María, Loma de Castañuelas, Kilometer 17 of Montecristi, Villa García, Botoncillo, and Villanueva.