Mastercard announces 'a world beyond cash'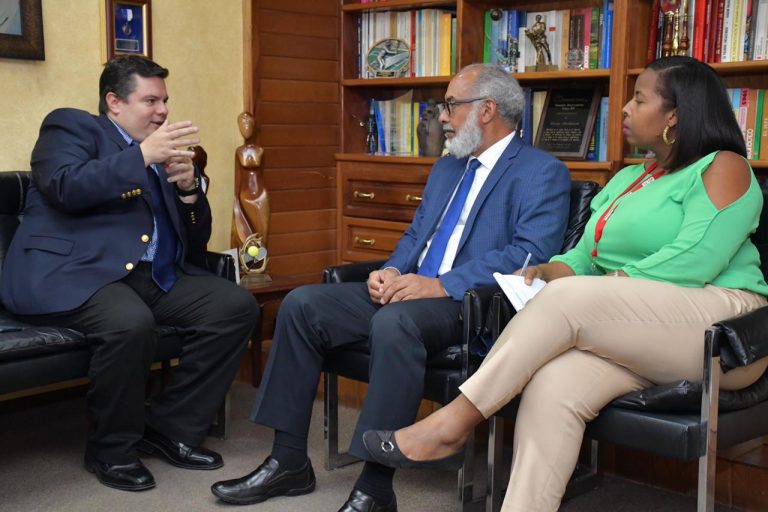 Gabriel Pascual, Persio Maldonado, Ana Luisa Peguero.
Santo Domingo-Through the vision "a world beyond cash" the financial company Mastercard announced it will bring to the Dominican Republic market new modalities and payment systems without cash, to provide greater security to credit and debit card users.
During a visit to newspaper El Nuevo Diario editor-in-chief, Persio Maldonado Sánchez, Mastercard executives affirmed that the Dominican Republic is the Caribbean island with the most sale points (veriphones).
Mastercard general manager Gabriel Pascual said that with the wave of banking (having an account in a financial institution and managing it constantly) they are investing in the development of debit through promotional strategies.
"What we want is to start taking out the bills and coins that cost the State an arm and a leg and increasingly replace that electronically."