Presidential committee aims to safeguard tourism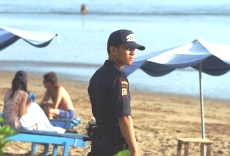 Santo Domingo.- President Danilo Medina on Tuesday created the National Tourism Security Committee, to eradicate threats against the industry, the country's main source of foreign income. It's going through a decline after the death of several tourists in hotels this year.
The Committee aims to design policies, strategies and programs for the prevention, detection, prosecution and to eradicate threats to the security of the tourism industry, the Presidency said on its website.
"It will be responsible for coordinating security activities among the different entities that comprise it, including the Ministries of Tourism, Defense and Interior, as well as the Attorney General's Office and the National Hotels and Restaurants Association (Asonahores)."
"Its responsibility will be to foster a climate of integral security in the national tourism sector through the adoption of coordination and integration measures for the effective performance of the civil, military and police authorities, as well as the other State security agencies and the private sector."