Expert's focus: Women leaders in trade and export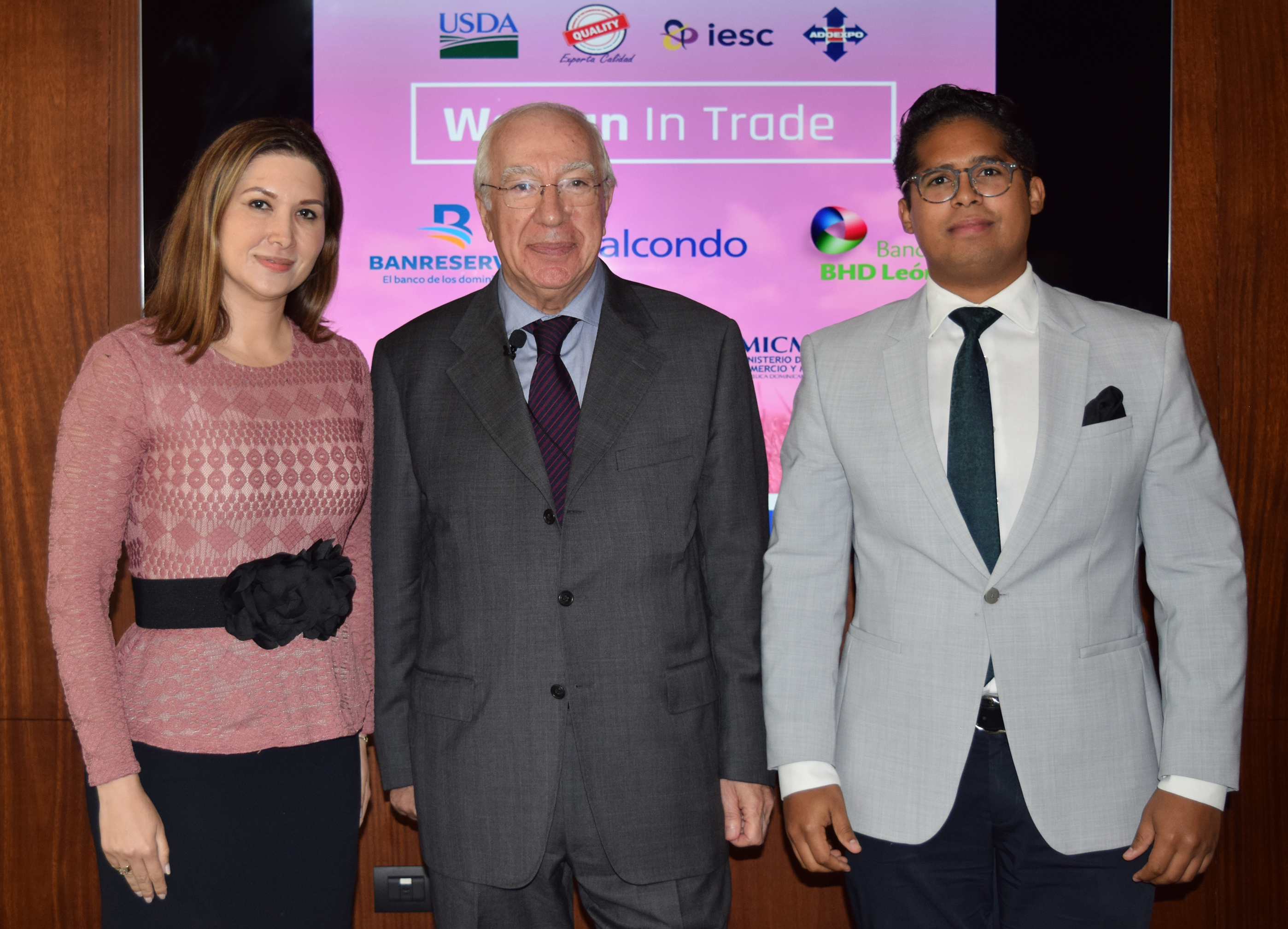 Odile Miniño,, Nicola Minervini, Carlos Puello.
Santo Domingo.- The Dominican Exporters Association (ADOEXPO) coordinated the exhibition "Women leaders of trade and export," international expert Nicola Minervini, in the framework of the seventh conference of owners and executives of companies and SMEs of the agro-export area, to promote female leadership and tools to export competitively.
The dissertation of the Italian scholar and author was carried out at the EPIC Center in Santo Domingo; it included the introduction by ADOEXPO vice president, Odile Miniño Bogaert, and minister of women, Janet Camilo, as guest of honor
This dissertation by the export specialist was coordinated by the Exporting Quality and Safety Program, which is financed by the United States Department of Agriculture (USDA), and sponsored by Banco BHD León, FALCONDO, Gerdau Metaldom, Ministry of Industry, Commerce and MSMEs and Banreservas.