Metro, Cable Car and Govt. buses could be paid with one card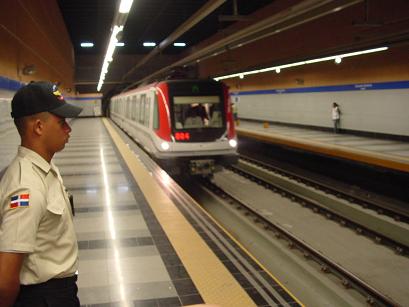 Santo Domingo.- National Land Transit and Transport Institute (INTRANT) director Claudia Franchesca de los Santos, announced Thursday that an integrated payment card will soon be implemented for the Metro, Cable Car and the Govt. buses (OMSA), which will include credit and debit cards.
The official, speaking at INTEC university said that as part of the process to reform and modernize public passenger transport, the Intrant works in the "Central Collection System" which will establish the conditions for the inter-operability between the different modes of transport.
She said that although it starts with the Metro, the Cable Car and the OMSA, private operators will be added to define a new tariff policy with special conditions for people with reduced mobility, the elderly and students.
"The interest is that the user can access the interoperable system with any card and we return to an extremely important issue: the rate that to calculate the transport system must be efficient to be articulated."