Chinese envoy praises highland town's potential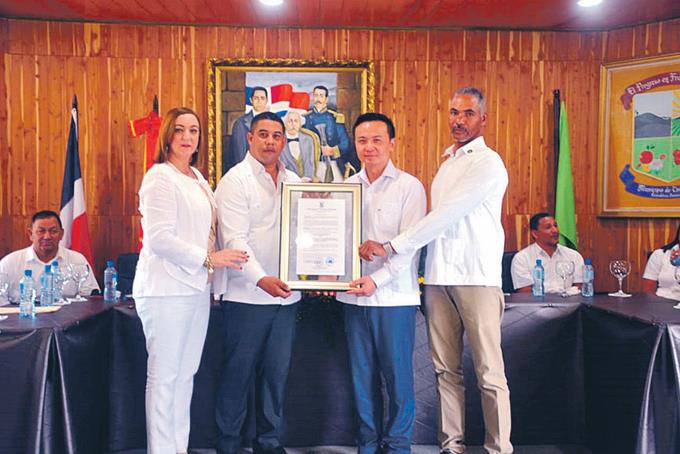 Photo courtesy of Listin Diario.
Constanza, Dominican Republic.- Chinese ambassador, Zhang Run, on Saturday visited the agro and ecotourism highland town of Constanza, invited by mayor, Ambiorix Sánchez.
Zhang was declared a distinguished visitor to the city and then toured several vegetable greenhouses along with the mayor.
Potential
In his speech, Zhang praised Constanza's potential and highlighted its status as the Caribbean's highest elevated township.
The diplomat stressed the importance of harmonious coexistence, the long vision of bilateral relations and change as the only constant.
"This is not the only visit, it is an advance of the future arrival of government and business delegations from China to improve the exchange and cooperation between Constanza and China," the ambassador said in a press release.