Dominican Republic would double in size as an archipelago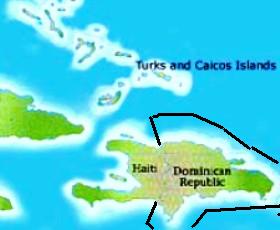 Santo Domingo.- A basic item of Dominican Republic's geography is its ​​48,320 square kilometers of territory, but that land area can more than double if the country specifies its claims to be recognized, unopposed, under the category of archipelago state.
At present the country prepares talking points to discuss and defend the archipelago category before powers such as the United States and Great Britain, as well as with its neighbor Haiti and Holland, self-proclaimed in 2007 through Law 66-07.
The legislation also created the National Maritime Affairs Authority (Anamar), as an official agency responsible for ensuring research, conservation and use of maritime resources.
This law increases the country's total area to 98,029 square kilometers, by assigning an area of ​​49,709 square kilometers as an exclusive economic zone.
But the Dominican Republic must convince all the countries with which it borders to recognize such a size