Central Bank announces stricter control over foreign currencies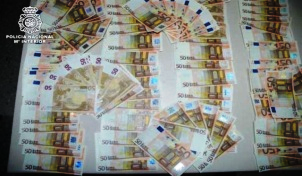 Santo Domingo.-  The Electronic Currency Trading Platform that the Central Bank will start operating in Oct. will give that entity stricter control over the movement of foreign currencies, as well as the possibility of estimating the volume of dollars that aren't traded in the market.
"This reduces the risk of speculation in that sector, which mostly demands more dollars than the economy produces," Antonio Ciriaco Cruz, vice-dean of the Economics Faculty at the Santo Domingo State University, told EL DÍA. "This is positive for the market, as more dollars could enter the economy."
Details
The Forex Trading platform is a system that will be used to conduct exchange operations in real time, which will allow more transparency and efficiency to the transactions of purchase and sale of currencies.