US excludes Dominicans from immigrant visa program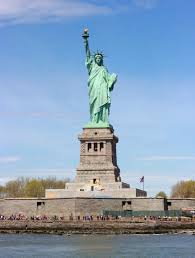 Santo Domingo.- The US government began on Wednesday the registration of 55,000 visas for the Immigrant Visa for Diversity Program, which grants residence for work, marriage and even family ties to immigrants who belong to countries with minimum immigration rates to U.S. territory.
The Dominican Republic is excluded, as are Colombia, El Salvador, Haiti, India, Jamaica, Mexico, Pakistan, the Philippines, South Korea, Vietnam, Hong Kong, Macao, Brazil, Canada, China, Bangladesh, Nigeria, the United Kingdom and their dependent territories, with the exception of Northern Ireland.
The countries that may participate are Bolivia, Chile, Costa Rica, Cuba, Dominica, Ecuador, Honduras, Nicaragua, Panama, Paraguay, Peru, Uruguay, Venezuela, Argentina, Antigua and Barbuda, Barbados, Bahamas, Belize, Grenada, Guyana, San Christopher and Nevis, Saint Lucia, Saint Vincent and the Grenadines, Suriname, Trinidad and Tobago.