Caribbean shippers to talk progress at Punta Cana conclave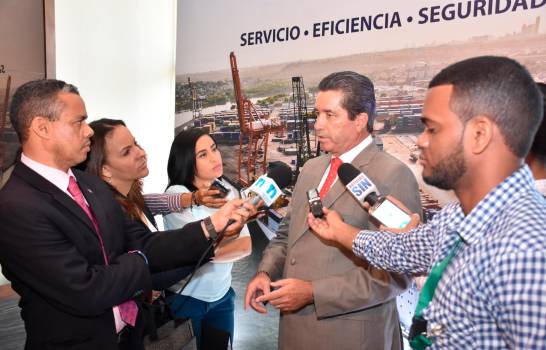 Teddy Heinsen, president of ANRD
Press Release
Santo Domingo.- The Dominican Republic will host the 49th annual general meeting, conference and exhibition of the influential Caribbean Shipping Association (CSA), "association that has become the voice of the Caribbean shipping industry," bringing together hundreds of companies and business associations in the region, in an important regional forum where issues relevant to the growth and development of maritime transport will be discussed.
The Dominican Republic Shippers Association (ANRD) is the official sponsor of this event that will take place from October 6 to 9 of this year at the Bávaro Palace hotel in Punta Cana with the objective of exchanging experiences among regional industry leaders and maritime professionals from different fields, such as development of policies and commerce, finance, security and information technologies.
"For the Dominican Republic Shippers Association, it is a great pleasure that our country has been chosen as the venue of such an important event because, in addition to all the information we can absorb, this election implies the recognition of the great advances that the shipping sector has been able to achieve as the result of the investments that have been made in recent years in our ports, both in infrastructure and in institutional strengthening and process optimization," said Teddy Heinsen, president of the ANRD.
An impressive list of speakers from around the world will educate and inform the audience about current and future trends throughout the supply chain, thus helping representatives of the shipping sector to improve efficiency and production to be entities that contribute to the Country development.
Speakers include John Hatley, Vice President of the Americas, Marine Solutions and Market Configuration Director for Wartsila North America, with more than 30 years of experience. Another speaker is Peter Wild, owner of GP Wild (International) Limited, a leading expert in cruise ships, maritime tourism and passenger shipping, and Carlos Guillermo Flaquer, manager of the Caucedo Logistics Center at DP World.