Exports top US$6.5B, a 4% jump to Aug.; gold leads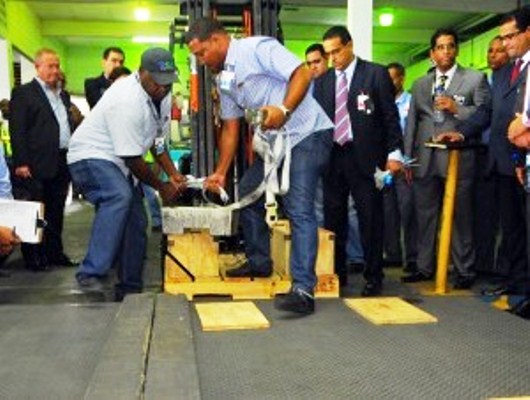 Dore
Santo Domingo.- Dominican exports soared above US$6.5 billion as of August, according to data published by Customs, paced by May's US$922.9 million.
Moreover the Dominican Exporters Association (Adoexpo) told Diario Libre that total exports reached US$6.6 billion, an increase of 4% compared to the same period of 2018.
It said that the gold line, including platinum, raw, semi-finished or powdered gold will occupy first place with US$971.7 million, followed by tobacco products with US$549.3 million; also, instruments and appliances for medicine, surgery, dentistry or veterinary medicine, including scintigraphy and other electro-medical devices, as well as visual testing devices occupy third place with US$533.0 million.