Rising cost of staples worry vendors, homemakers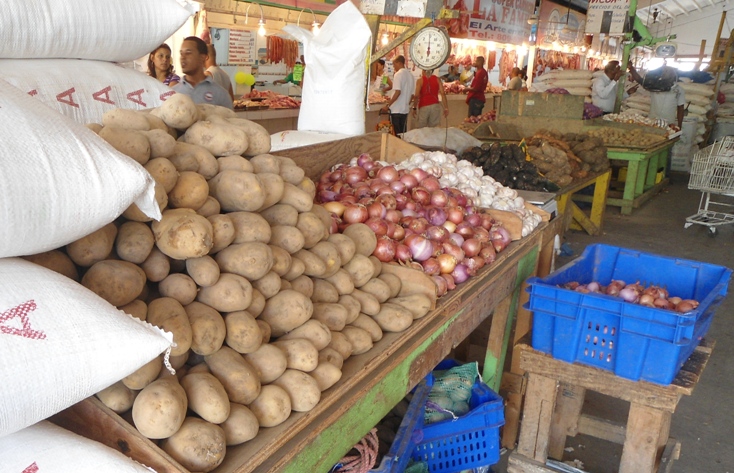 Santo Domingo.- Vendors and homemakers complain that the cost of family staples have been increasing during several months.
They say potatoes, bananas, cauliflower, carrots, onions, garlic, peppers, cabbage, tomatoes and cucumber, among others have risen as much as RD$2.50 per pound.
Alexis Decena, a vendor in the sprawling Mercado Nuevo on Duarte Av., said that among the products that have increased in price figure tomatoes, which went from 15 to 20 pesos a pound; for salad 30 pesos and bugalú at 25 pesos the pound.
"The chili pepper has increased a lot in price, because before it was 20 and 25 and now is 50 pesos; the cubanela pepper has remained, because it was 35 and now 40 pesos," Decena told El Dia