Medina meets with US State Dept. senior official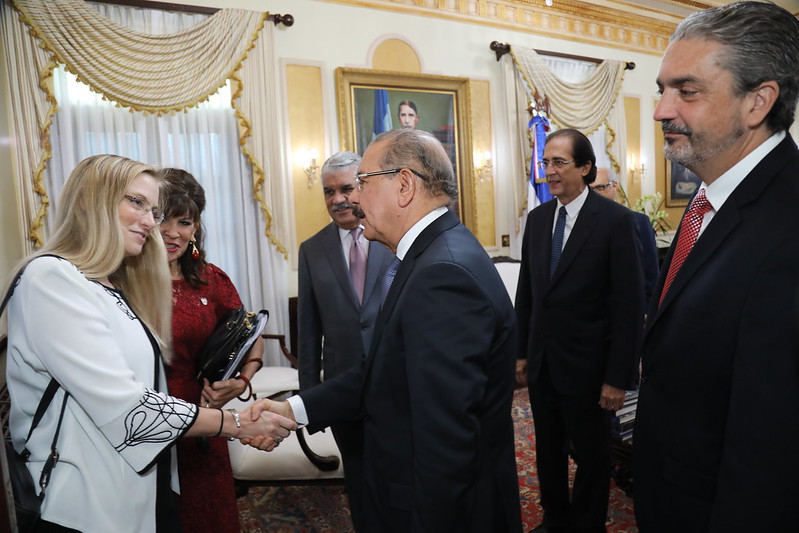 Santo Domingo.- President Danilo Medina met yesterday with Assistant Secretary of the US State Dept., Cindy Kierscht.
The US official was accompanied by US ambassador to the Dominican Republic, Robin S. Bernstein, and Political and Economic attaché, Katharine Beamer.
Throughout the meeting, Kierscht and Medina discussed various topics of interest, "in an atmosphere of cordiality," the Presidency said.
Also present were Foreign minister, Miguel Vargas and other senior officials.