Dominican Republic loses US$37.7M+ in trade on Haiti turmoil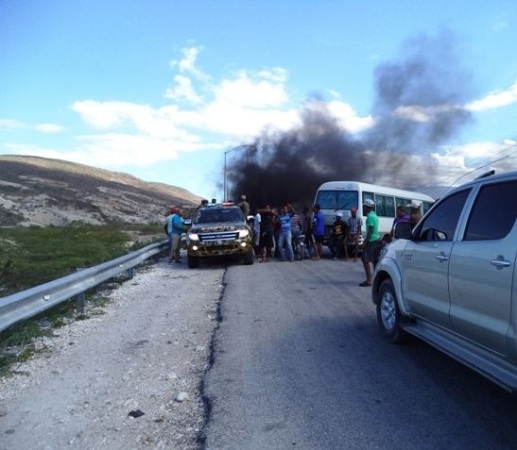 Jimani'-Malpasse. File
Santo Domingo.-.The country has lost out on over RD$2.0 billion (US$37.7 million) trade with Haiti after the several weeks of protests that have stunned that nation.
According to the Comendador (west) Merchants and Exporters Association, trade in that area has been practically nil, hurting productive sectors of the country.
"We have stopped selling around two billion pesos, not counting the income generated by trade," the union told El Dia.
Trade with Haiti has slumped from 2017 to August this year, according to Customs figures. In that period, domestic exports to Haiti slid from US$591.12 million to US$568.3 million.
Haiti, business partner
Local exports to Haiti are 9% of the total, surpassed only by the United States, which is the country's main trade partner.
Last February after several demonstrations, the Dominican Republic Export and Investment Center (CEI- RD) said that trade fell by 45.2 million dollars after lower exports of rebar, T-shirts and shirts, adding the declines in portland cement, among others, and with this 281 companies dedicated to export of those products.