Dominican Republic banks are lagging behind the digital race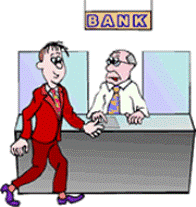 Santo Domingo.- In the world there are banks that are leading the digital transformation, but in Dominican Republic's case, long lines are still plaguing banking entities because these don't allow some processes to be totally digital.
For the former CEO of Google for Spain and Portugal, Isabel Aguilera, this is because the banks have a "protective legislation" that prevents them from being the focus of their digital strategies.
"Currently, the financial ecosystem is beginning to open with new tools and many customers are leaning towards those other ways of doing business," said Aguilera, who gave a conference Mon. during the IN 2019 Event.
Quoted by Listin Diario, Aguilera believes that the big banks have incorporated some digital practices into their daily routine in the face of the demands that citizens are requiring, but to further promote technology, some risks, investments and change the culture of people and entrepreneurs must be overcome.