AES Dominicana donates first smart solar sunflower in DR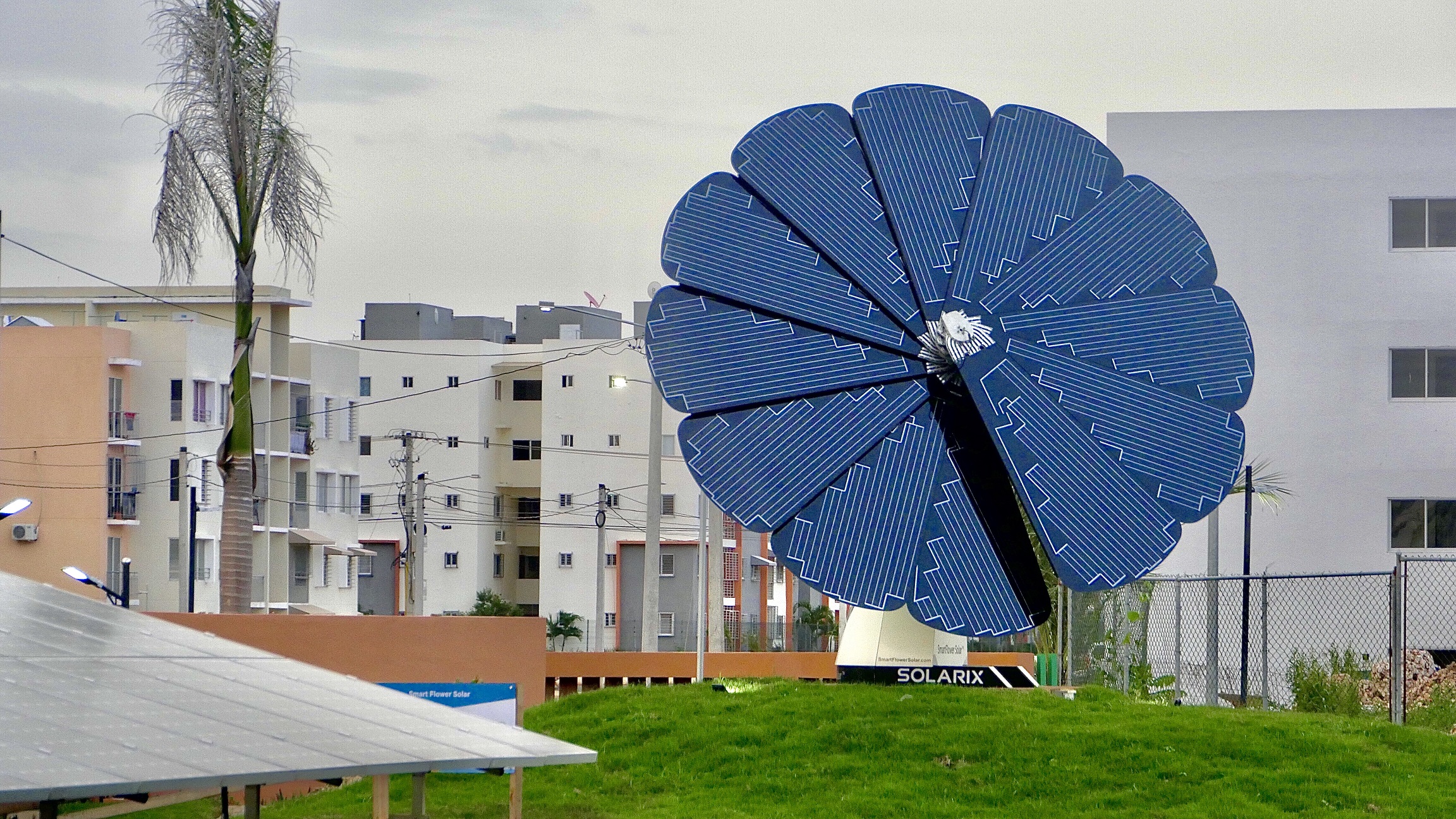 Santo Domingo.- The AES Dominicana Foundation donated to the Juan Bosch City Renewable Energy Theme Park, the first smart sunflower in the Dominican Republic and the Caribbean region, as a contribution to the Government's new initiative that will help create citizen awareness about the importance of energy sources that contribute to sustainability.
The entity, the social arm of the AES Group in the Dominican Republic, said the donation is part of its commitment to support projects that involve renewable energy, environmental preservation and efforts to achieve each less emission to the atmosphere.
The intelligent solar sunflower is located in the park's Sol Station. It is also composed of a series of solar panels. It's one of the main attractions of the park and has a capacity to generate 4,550 Kwh per year, in addition to having an innovative photovoltaic application that allows you to turn automatically following the path of the sun.
"It is an honor for the AES Foundation, to be part of the effort public-private Renewable Energy Theme Park in Ciudad Juan Bosch, built under the coordination of the Ministries of Energy and Mines and the Presidency, institutions that we congratulate on this initiative," the Foundation said in a statement.