Dominican Republic can export US$1.2B in tilapia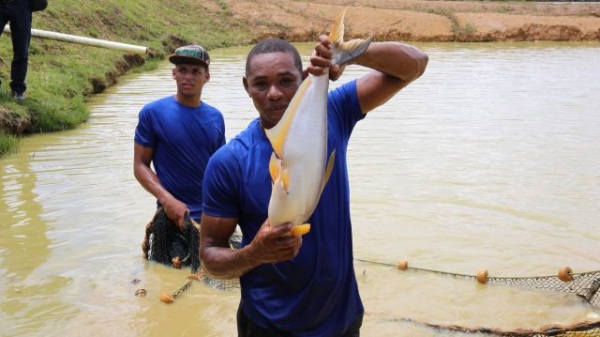 Santo Domingo.- The Dominican Republic has the potential to develop an exportable aquaculture, according to the Dominican Agribusiness Board's (JAD) Aquaculture Committee.
It said tilapia could be the next cost effective agricultural activity in the next few years, with higher exports.
"In a lake smaller than Hatillo (central) in the Dominican Republic, Honduras exports US$600 million every year, so we aspire to US$600 million in fresh water and US$600 million in salt water, to export US$1.2 billion a year, and it would be the largest and most profitable agricultural activity in the Dominican Republic, said JAD coordinator José Miguel De Peña.
In the framework of the "First Congress of Intensive Production of Tilapias," De Peña said the country imports 25 million dollars in tilapia annually, so they seek to reduce it with local production, which he affirms is of much better quality.