Yes, we have cheap bananas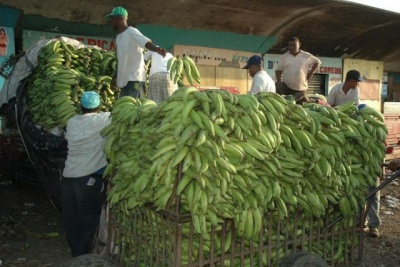 Santo Domingo.- More than 200,000 people have benefited from the Government's Direct Food Sales Program (PRODA) implemented by the Agriculture Ministry, the Price Stabilization (INESPRE) Institute and Merca Santo Domingo.
The products have been sold from Agriculture Ministry trucks and INESPRE mobile warehouses, with the support of Merca Santo Domingo.
"Through this project 2.6 million units of plantains and bananas have been sold at low costs, impacting so far 245 sectors, through 420 operations carried out in 24 days that the project has been developing," Agriculture said in a statement.
It adds that a total of 2.6 million bananas and plantains have been sold to date.