Without stability we have nothing: big business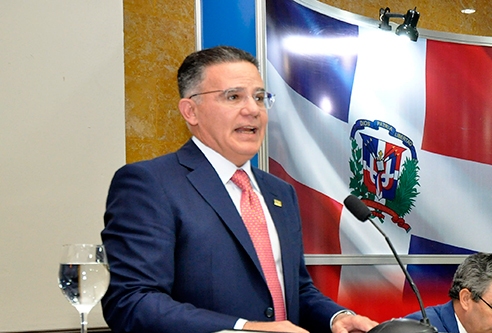 Santo Domingo.- The National Business Council (Conep) on Tuesday presented to the main presidential candidates its proposed development agenda for the next four years, which covers the period of a new administration elected for the 2020-2024 term.
The business leaders' proposal forms part of the IX Business Convention, an activity to promote their commitment to the progress of a country, whichin their view must grow with equity, political stability, institutional development, and with an economy based on innovation, productivity, employment and "wealth for all."
The Convention-luncheon drew a large audience of business and political leaders, including vice president Margarita Cedeño.
Present were government officials, members of the diplomatic corps, members of the Board of Directors of the Conep, executives of business associations, businessmen, entrepreneurs, academics, social leaders, trade unions and opinion makers, as well as representatives of the various media.
Conep president Pedro Brache delivered the keynote speech: "Today we present a roadmap proposal for the country, based on the capacities and desires of Dominican business and the future of growth with equity that we want."
"This stability is the basis on which institutionality, innovation, productivity, employment and wealth for everyone can be built. Without that stability "we will have nothing."