21.54 % of Dominican households reduced number of meals per day due to pandemic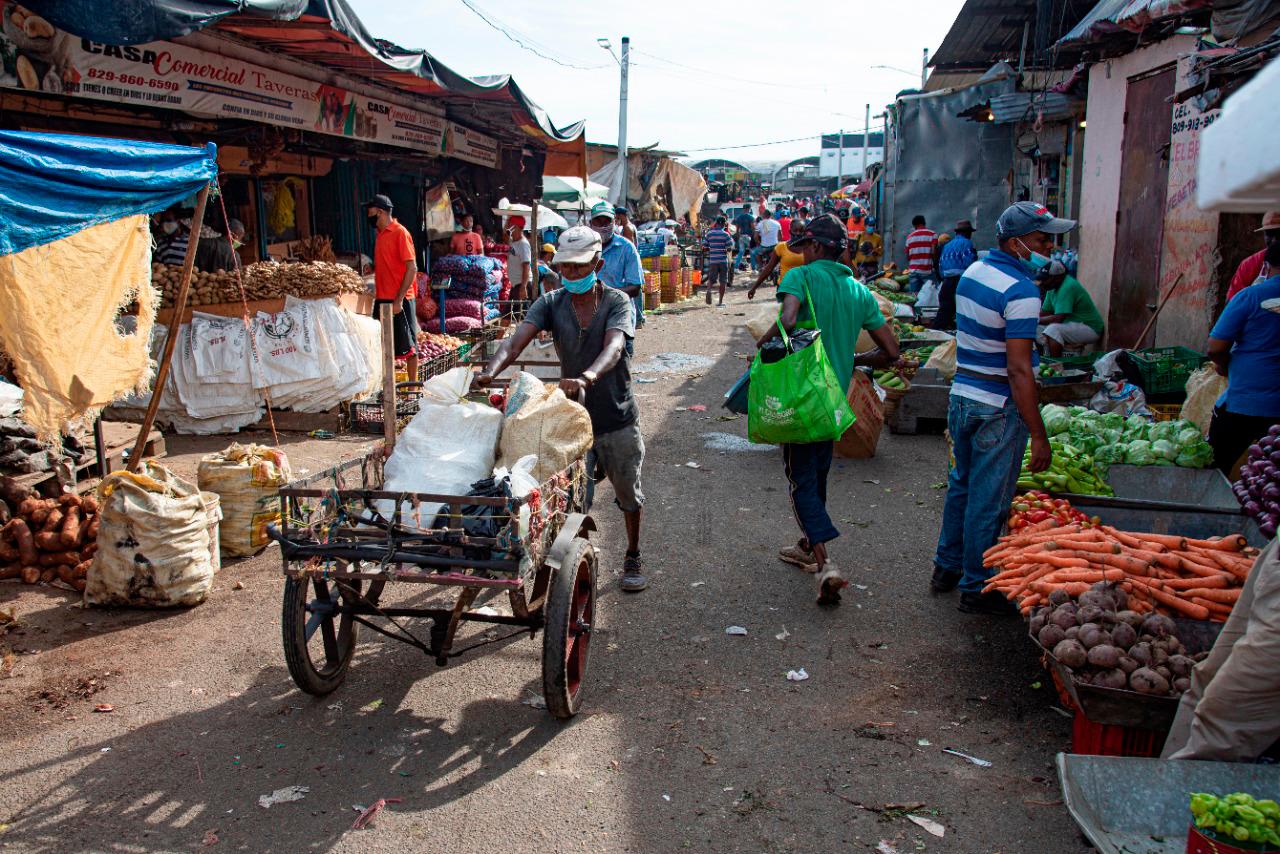 Extreme poverty rate in Dominican Republic increased from 3% to 8.2% (DANIA ACEVEDO / ARCHIVE)
2.7% of households reported whole days without eating, according to report on the effects of COVID-19 in the Dominican Republic
The crisis due to the coronavirus pandemic caused a setback of the conquests in the development indicators of the Dominican Republic, approximately 576,000 people returned to extreme poverty and 1,400,000 to general poverty.
The data includes an evaluation of the effects of the COVID-19 pandemic in the country in which the Ministry of Economy, the agencies, funds, and programs of the United Nations System (UN), the European Union, the World Bank, and the Inter-American Development Bank participated with information collected in the period March-December 2020.
"It is estimated that, as a result of the COVID-19 crisis, the extreme poverty rate increased from 3% to 8.2% (576,000 new extreme poor), and the general poverty rate from 21.4% to 34.6% (1.4 million new poor), which implies an increase of 13.3 percentage points, to return to the levels registered in 2014."
Due to the low purchasing power, the report states that 21.54% of the households evaluated reported that they had to reduce the number of meals per day.
31% said they reduced the portion or amount of food served.
Even 2.7% of households reported whole days without eating.
The government took measures to guarantee agricultural production, even the interviewees admitted the availability and quality of food in the markets, however, they reported that their income was insufficient to counteract inflation.
The low purchasing power coincided with the fall in employability, the document adds.
"Despite the measures to contain the impacts on the labor market, by September 2020 the number of employed people decreased by 335,674 and in the hardest phase of confinement it reached 410,367 (June 2020). With this, the occupancy rate decreased by 5.2% in the second quarter and by 6.1% in the third quarter compared to 2019," the document states.
However, the negative data, in the evaluation the agencies recognized the importance of the social programs: Employee Solidarity Assistance Fund (FASE) and "Pa Ti" and Stay at Home: "Social programs have meant that 752,395 Dominicans have not fallen into a condition of general monetary poverty during the worst months of the pandemic. Of these, 315,431 people could have fallen into destitution if mitigation programs were not implemented. Due to the response measures to the crisis, the increase in people in poverty was limited to 650,000 poor and 255,000 new extreme poor people as of June 2020."