The euro falls back below the dollar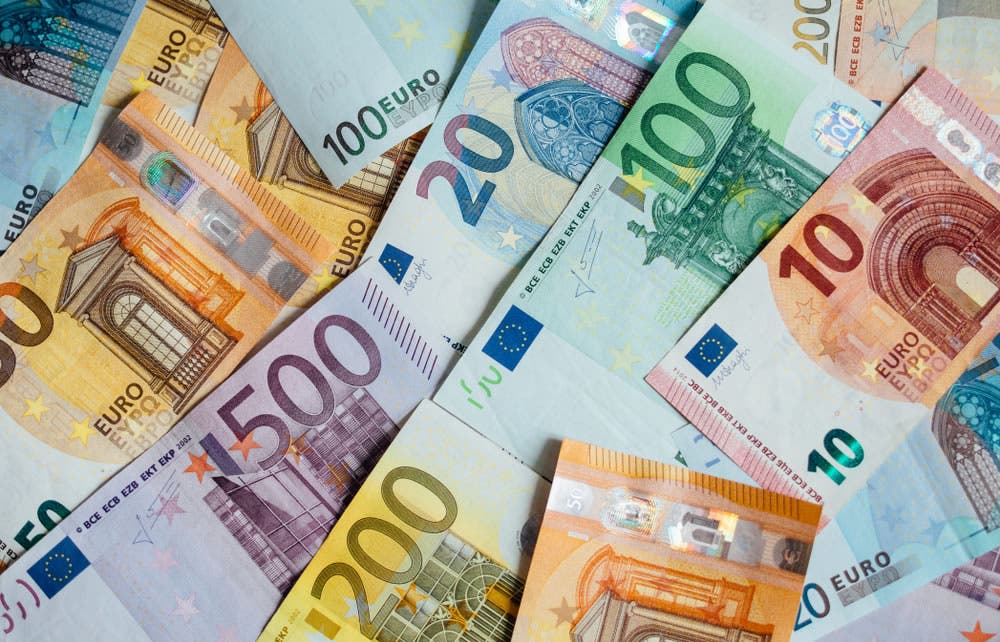 Euro (external source)
Berlin – The euro closed Monday below parity with the dollar, an exchange rate of one to one that had already reached in mid-July, and thus linked with last week's losses after a quiet start to the day.
The euro was exchanging around 15.00 GMT at 0.9964 dollars, compared to 1.0045 dollars in the last hours of European currency market trading last Friday. The European Central Bank (ECB) set the euro's reference exchange rate at 1.0001 dollars.
Despite the initial pressure, the euro had recovered around German noon, although the improvement did not last, and in the last hours of trading, it remained permanently below the dollar.
Expectations that interest rates in the United States will rise more than in the Eurozone continued to weigh on the community currency, in whose price the effects of uncertainty about the future of Russian gas supplies were also felt.
The Bundesbank (Germany's central bank) considers it highly likely that the Eurozone's locomotive will suffer a contraction in the second half of the year and forecasts high inflation levels of up to 10 percent, driven by energy costs and other factors.
According to Bundesbank experts in their August monthly report, the contraction could even lead to a recession in the first quarter of 2023.
The single currency traded fluctuates between $0.9962 and $1.0048.