The cost of building houses rises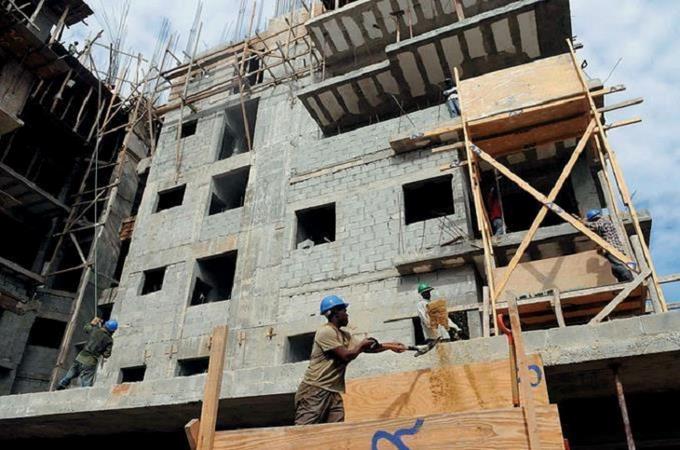 Santo Domingo, DR
According to data from the National Statistics Office (ONE), the Housing Cost Index (ICDV) has shot up this month in some inputs about last July, especially materials and steels, concretes, aggregates, ceramic floors, and breakers. At the same time, others have dropped, such as lumber and blacksmith items.
The increase in construction inputs has affected housing construction. Single-family houses have increased in price by 0.25%, two-story homes by 0.93%, four-story multi-family houses by 0.49%, and eight-story multi-family houses by 1.61%.
The ICDV increase between June 2021 and July 2022 rose 228.16.
Ceramic floors went up 1.37 %, modules, meters, and breakers went up 2.00 %, aggregates 2.37 %, concretes 4.21 %, and steels 9.35 %.
On the other hand, wood, elevators, carpentry, and blacksmith subcontracts registered lower prices, according to the ONE study.
Builders
The Association of Home Builders (Acoprovi) recognizes in a press release that in the face of the prices of construction materials, the sector is experiencing multiple challenges, "a reality that drastically affects real estate and economic inflation, and the increase in the cost of the square meter of construction by more than 38%, according to the National Statistics Office (ONE) in its latest June report on the Housing Cost Index (ICDV)".
The president of Acoprovi, Jorge Montalvo, referred to the issue through a communiqué on the taxes of platforms for a temporary rental of real estate, which he argues endangers the dynamism of the construction sector.
Montalvo said that the international situation had shaken all the foundations of the sector, from developers to purchasers, who are bearing the heaviest burden in the aftermath of this scenario: increases in local labor rates and rising interest rates on mortgage financing, a situation that drives purchasers to postpone the decision to buy a property for short-term rental purposes, projects that today represent an essential part of the performance of the sector, and which has allowed it to grow by 23.4% in 2021.