Entrepreneurs observe downward trend in prices of construction materials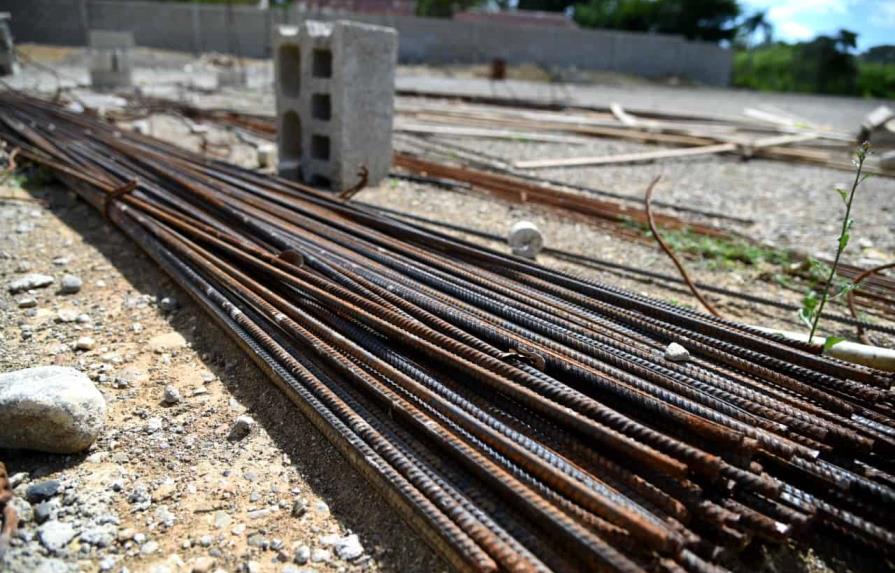 The president of the Chamber of Commerce and Production of Santiago and president of Grupo Bellón, Carlos Iglesias Rodríguez, revealed this Saturday a reduction in the price of construction rebar that is around 11.72% compared to the highest price peak with which he considered that "we are in the process of de-escalation of steel prices."
He further noted that prices of other construction materials have also dropped compared to June 2021. "Electric wire went down by 15%, angle iron by 33%, steel nails by 10%, iron profiles by 30%, welding by 15%, mesh pipe by 20%, PVC pipes by 10%, zinc by 10%, beam by 10%, unfolded metal by 15%, among others."
Likewise, the president of the Association of Housing Developers and Builders of Cibao (Aprocovici), Alejandro Fondeur, said that steel is one of the most relevant inputs in construction. "Abroad, the drop in raw material and freight rates is perceived. This could be a favorable trend change, as long as it is reflected in the market."
The statements come at a time when the Central Bank considers a downward inflation trend.
The Central Bank reported that cumulative inflation for January-August 2022 was 5.70 %.
The institution indicated that the downward trend in inflation "reflects the effectiveness of the monetary policy measures adopted by the Central Bank and the subsidies implemented by the Government to fuel and electricity rates, as well as the initiatives to lower production costs in agriculture."
The monthly report of the organ exposes that, with the recent decision of the Central Bank to increase the monetary policy rate by 25 basis points, taking it to 8.00 % annually, it already accumulates an increase of 500 basis points from November 2021 to date, "contributing to reduce inflationary pressures."
The Central Bank also noted that "the positive evolution of foreign exchange generating activities has favored the relative stability of the exchange rate, with an accumulated appreciation of the Dominican peso of 8.2 % as of August and 7.4 % in interannual terms, which contributes to partially offset the impact of the imported component on prices."
The report explained that the underlying inflation last August registered a monthly variation of 0.53%, reaching an inter-annual rate of 7.12%, similar to those observed in the months of June and July. This indicator isolates the behavior of certain foods with high price variability, as well as fuels, and services with regulated prices, such as electricity, transportation, alcoholic beverages, and tobacco, allowing to extract clearer signals for the conduction of monetary policy.