Edesur uses technology to be more efficient and reduce costs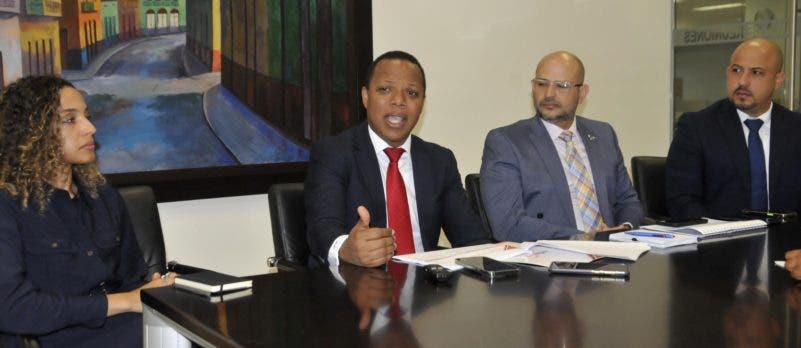 Edesur officials participating in the Economic Meeting. Arlenis Castillo.Today/ Arlenis CastilloO/09/14/2022
Editor's Director of Loss Reduction, Donis Miguel Tavera, explained that they have 20,000 of these meters in inventory and will acquire more. But he said that Edesur is tied to buying specific brands and is working on opening the range of options to obtain better quality and price.
Read more: Vinicio Castillo suggests activating the Security Council given the crisis in Haiti.
Morrison stated that as of August, the losses are 26.27%, which has remained stable in the last two years, but there is a tendency to reduce. He affirmed that the entity has its goals to reduce it, and for this reason, it created a loss reduction department.
He explained that 26.27 % of losses are achieved by supplying 98.56 % of the energy to the users. Therefore, it cannot be compared with the last administration, whose average supply was between 86 and 84 % energy.
He also said that calculating losses was uncertified when he arrived at the entity since the database was altered to have a favorable number of losses.
Taveras emphasized that although there is a technical component to energy losses, there are also those associated with users not stealing energy. He added that in August, the number of clients in direct connection increased by 2.4% (1,717) concerning the same month of 2021 for a total of 74,553 at the end of August 2022.
He said that of the ten circuits managed by Edesur and of these six, their loss percentages are being reduced, with the rest working to achieve a decrease.
Morrison indicated that they are continuing with the plan to improve the electrical networks to reduce losses. At the same time, suppliers are now required to ensure that all materials comply with international certifications to guarantee their quality since it was discovered that many cables used had low efficiency.