Over the past 27 months, the peso has appreciated by 8.75% against the dollar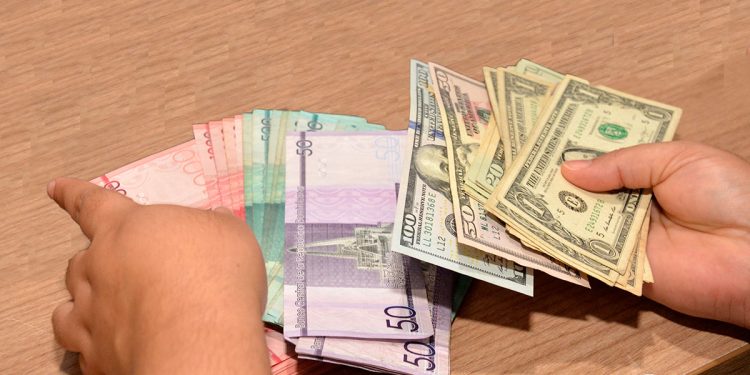 Photo source: Periodico el Dinero
When comparing the price of the US currency in July 2020 with September 2022, the Dominican peso has appreciated by 8.75% (RD$5.0968), while the average exchange rate for sale decreased from RD$58.2693 to RD$53.5243. 27 months have passed throughout this time, and with very few exceptions, the foreign exchange market has only slightly moved in the other direction. Why is the dollar weakening versus the peso at a time when it is strengthening against the euro and other currencies in Latin America? Is this a result of the Central Bank's stringent monetary policy, or are there other forces at play? Is it a result of the remittance inflow, which is still more than it was before the pandemic? While this is going on, the monetary authorities are increasing the policy rate once more by 25 basis points, bringing it from 8.00% to 8.25% annually.
This increase in the value of the peso relative to the dollar comes after the price of the US currency increased 9.08% in the first half of 2020, rising from an average of RD$53.0417 in January to RD$58.2693 in July, which is equivalent to RD$4.8152 in absolute terms. Since the dollar is currently trading at nearly the same level as it did in January 2020, the peso has gained back the ground it lost during this time. The Dominican peso has appreciated 4.34% in the first five months of this year, or since the price against the greenback rose from RD$57.5240 to RD$55.0592, which may be the time when the peso's appreciation against the dollar has been felt the most. The dollar's value versus the peso has decreased by RD$3.28 since May, or 3.11%. The peso has increased 7.45% so far this year, translating to a net loss of RD$4.3083 for the dollar relative to the Dominican peso.
The Central Bank of the Dominican Republic (BCRD) points out that between January and August 2022, remittances received totaled US$6,518.8 million, exceeding the US$1,792.8 million received in the first eight months of 2019, the time frame before the start of the covidio-19 pandemic. This coincides with the Dominican peso's appreciation against the dollar.
Source: El Dinero