Total Eren enters the Dominican renewable energy market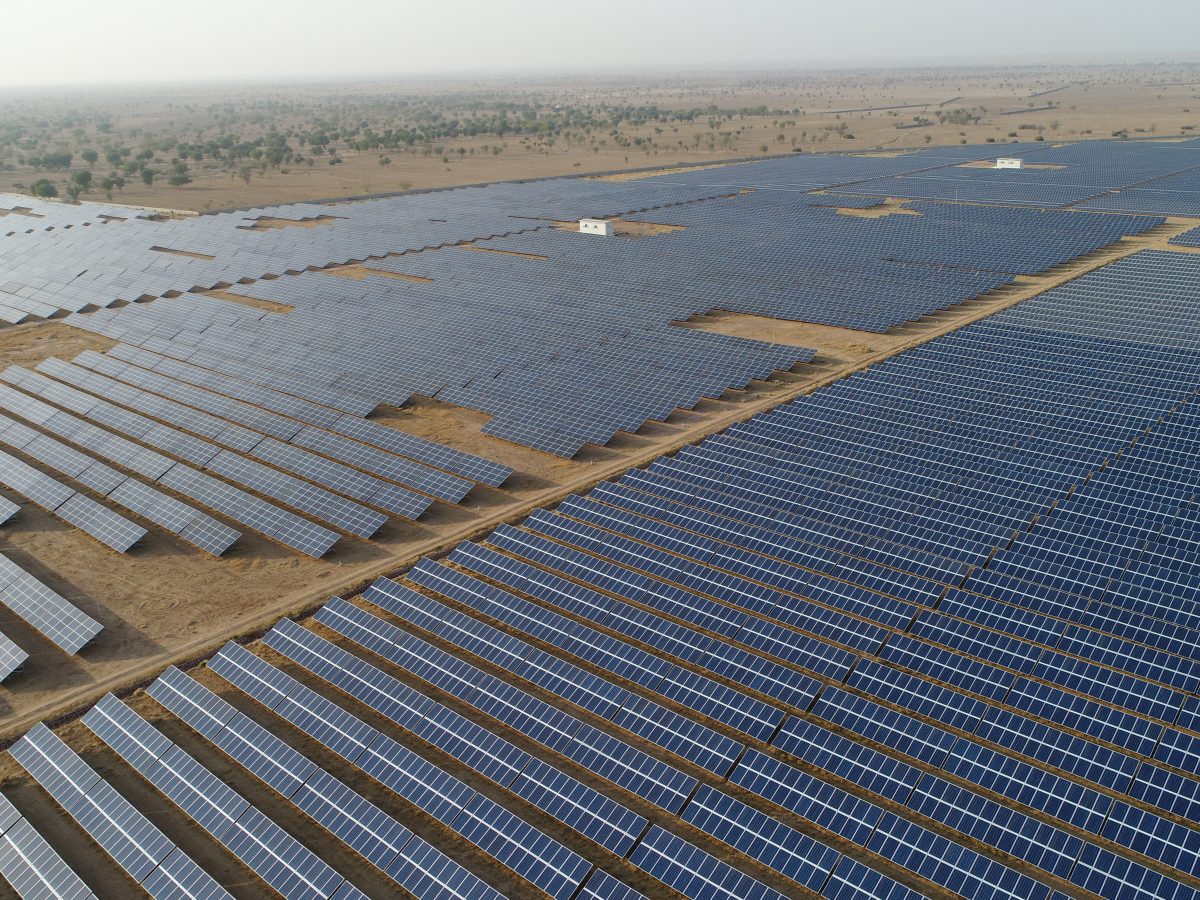 Solar Park India. Image: Total-eren.com
Santo Domingo/Paris, – Total Eren, a leading renewable energy Independent Power Producer ("IPP") based in Paris, and Visolar Holding S.A., a Dominican company, as investment vehicle of JMMB Sustainable Energy Fund FES and Grupo Pais (together the "Partners") are pleased to announce that they will develop, finance, build and operate a 100 MWac solar photovoltaic (PV) project called "Villarpando" located in the Azua Province, in the Dominican Republic.
Following the execution in March 2022 of a Shareholders Agreement in relation to the respective ownership of Total Eren (51%) and Visolar (49%) in the project, and completion of development efforts over the last six months, the Partners have now started construction works on site of the Villarpando project.
Villarpando will be among the largest foreign investment in a solar project in the Caribbean region. Once completed, it will produce about 200 GWh per year, enough to supply about 135,000 people in the Dominican Republic while saving 125,000 tonnes of CO2 emissions per year.
The electricity to be generated by the PV farm has been contracted though a 15-year Power Purchase Agreement (PPA) signed on October 14th, 2021 with Edesur Dominicana S.A, one of the State-owned electricity distribution companies.
Villarpando, with a total investment of circa US$120 million, will support sustainable growth and contribute to local employment in the Province of Azua, with about 250 people to be employed during construction, and about 60 indirect and direct permanent jobs to be created for the Operation and Maintenance phase.
With this project, Total Eren enters the Dominican renewable energy market, a market where the company sees high potential. Total Eren has opened its first office in San Domingo, and through its affiliate, Total Eren Dominicana, will pursue the next steps of the Villarpando project and expand Total Eren's activities in the Dominican Republic.
Fabienne Demol, Executive Vice-President and Global Head of Business Development of Total Eren, commented: "We are very pleased to partner with JMMB Sustainable Energy Fund FES and Grupo Pais to develop this new solar project in the Dominican Republic, the first project of Total Eren in the country.
I want to thank the Dominican authorities for their support, as well as our partners and our teams for their outstanding work. I am very enthusiastic about the construction of Villarpando and look forward to pursuing our growth in the Latin American market."
Martin Rocher, Vice-President in charge of Total Eren's activities in the Americas, added: "Thanks to this project, Total Eren addresses the need of the Dominican Government to diversify its energy mix with competitive and reliable clean electricity. The country will need more renewables and we are eager to do more projects of this kind and to accelerate our development in the Caribbean region."
Jesús Cornejo, General Manager of JMMB Funds, explains: "Our Sustainable Energy Fund ("JMMB FES") is delighted to participate with a world-class partner like Total Eren in this transaction, which is expected to have a major social, economic and environmental impact in our country. JMMB FES is supported by some of the most relevant Pension Funds in the Dominican Republic, effectively channeling workers' savings in the long-term development of the country."
Juan Carlos Pais, Chief Executive Officer of Grupo Pais, stated: "We are excited to be partnering with a world-class renewable energy player like Total Eren and being able to channel local funds to impact the economy in an environmentally friendly way, via the JMMB FES initiative. Being a local support for the major energy companies has been key to them entering our market and we expect to continue structuring new investment opportunities together in the near future."
About Total Eren
Founded in 2012 by Pâris Mouratoglou and David Corchia, Total Eren develops, finances, builds and operates renewable energy power plants (solar, wind, hydro) representing a gross capacity of more than 3,600 MW in operation or under construction worldwide. Through partnerships with local developers, Total Eren is currently developing numerous energy projects in countries and regions where renewable energy represents an economically viable response to growing energy demand such as in Europe, in Central and South Asia, in Asia Pacific, in Latin
Total Eren in Latin America
In addition to the Dominican Republic, Total Eren is developing, building, and operating several renewable energy projects in other countries of the Latin American region, including Central America and the Caribbean. Total Eren owns 300 MW of installed capacity in Brazil and 180 MW of operating plants in Argentina (both solar and wind). Besides, together with TotalEnergies, Total Eren owns 190 MWp of solar capacity in operation in Chile, a country where Total Eren has secured lands and launched studies aiming to develop a large-scale green hydrogen project totalling up to 10 GW of wind installed capacity in the Magallanes region. Total Eren is also co-developing a 14.8 MWp microgrid renewable energy project in the Galápagos Islands along with its Ecuadorian partner, Gransolar.
TotalEnergies in the Dominican Republic
TotalEnergies has a direct presence in the Dominican Republic since 2016. The Company currently manages a network of more than 130 service stations distributed throughout the national territory and relies on a workforce of more than 1,000 employees. The Company distributes a wide range of lubricants, special fluids, and Natural Gas nationwide.
About Visolar Holding
Visolar Holding is a Dominican company controlled by JMMB FES managed by JMMB Funds and with GP Capital Partners as its investment's originator & advisor.
JMMB is a Caribbean based financial group, with a 30-year trajectory that today manages more than 300,000 clients. In the Dominican Republic, JMMB has continued its expansion and today holds a diversified financial portfolio that includes: JMMB Banco de Ahorro y Crédito, S.A., JMMB Sociedad Administradora de Fondos de Inversión, S.A., JMMB Puesto de Bolsa, S.A., and AFP JMMB-BDI, S.A., that together total more than RD$38,000MM in assets under management.
GP Capital Partners is the asset management and investment company of Grupo Pais, focusing on real estate, infrastructure, and energy development. It is responsible for the origination, structuring, and investment strategy of the JMMB FES. Grupo Pais is a diversified conglomerate based in the Dominican Republic.