Banco Popular: Tower runs exclusively on clean energy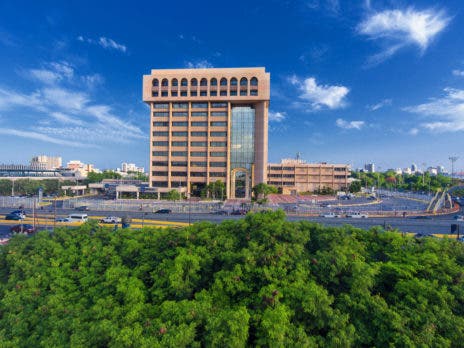 People's Tower
Banco Popular Dominicano informed that its corporate headquarters complex, Torre Popular, which houses five business buildings, is now a building that, since the beginning of the year, has been powered exclusively by clean photovoltaic energy, acquired from the generating company AES Dominicana.
With this announcement, framed in the celebration of World Energy Saving Day commemorated on October 21, the bank deepens its efforts to extend sustainability criteria in its business model in compliance with its commitment to the Principles of Responsible Banking of the United Nations.
Specifically, green energy is produced by one of AES Dominicana's photovoltaic solar parks, distributed through the Interconnected Energy System (SENI) under a supply contract, whose average annual supply is 9,300 megawatts.
The contract, which entered into complete execution in January 2022, will have provided average estimated savings in the electricity bill of over USD$132,576.
In addition, thanks to this sustainable energy source, Banco Popular will reduce its carbon footprint by 5,900 tons annually, equivalent to planting 592,131 trees yearly.
Solar panels
In addition to this photovoltaic supply, the work area and the commercial office that make up the Torre Popular have systems that make energy consumption more efficient, such as intelligent control and measurement of temperature and air quality, LED lighting, monitoring of power plants, and fuel consumption.
José Hernández Caamaño, vice president of Popular's Engineering and Maintenance Area, underscored how this initiative adds to other actions that strengthen the company's sustainable vision:
"We are innovators and pioneers in developing a major commitment to clean energy, eco-efficiency and the planet, because this use of green energy in the Torre Popular complex complements the efforts we have been making with our network of photovoltaic offices and other environmental initiatives, which together allow us to be a certified carbon neutral organization," he said.
From AES Dominicana, its commercial director for the electricity segment, Mrs. Michelle Reyes, remarked on the importance of extending the use of green energies because these "have a double advantage: they improve the competitiveness of the business, through lower costs, and also help to reduce the direct and indirect impact on the environment of electricity consumption."
Emblem of the vision of business development
The Torre Popular complex, inaugurated in 1992 and recently celebrated its thirtieth anniversary, has an architectural design by architect Pedro Borrell.
It was built by the firm Haza & Pellerano, and Reginald García carried out the structural design.
Its conceptualization is inscribed in postmodern architecture, with brutalist elements that allude to the door of the Casa del Cordón, former corporate offices.
The work's mission is to represent an emblem of business development, underscoring its connection to the Dominican Republic and progress. Since its inauguration, it has been a cardinal point in Santo Domingo.
Currently, more than 2,565 people work in this complex of buildings.