Banreservas administrator refutes data on banking in the DR from the World Bank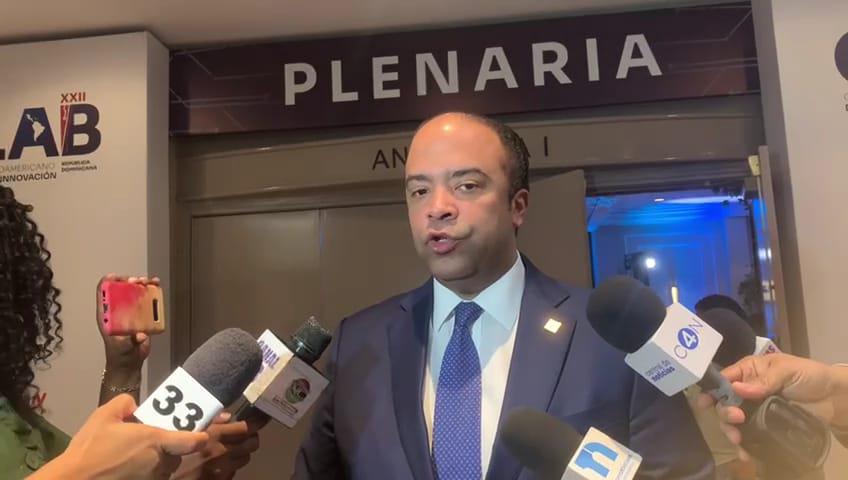 Source: Diario Libre
Contrary to what the World Bank claimed in a report that showed a decrease to 51.3% in the possession of accounts in financial intermediation entities, Samuel Pereyra, general administrator of the Banco del Reservas (Banreservas), claims that bank access in the country has "advanced exponentially." At the XXII Latin American Congress CLAB, which was held in a hotel in the National District and had as its theme "Innovation, technology, and security: the accelerated transformation of payment methods and services financiers," Pereyra stated to the press, "We, from Banreservas and the other financial entities, believe the opposite.
Pereyra opined that "the methodology was not the correct one, (the one) adopted by the World Bank by means of the survey method to determine the 'bankarization' in the country," and he emphasized that the sector's revival has been steady despite the pressures on the Dominican economy and those of other nations. The World Bank revealed how adults around the globe use financial services in the Global Findex Database 2021.
This states that by 2021, 51.3% of adults in the Dominican Republic would have accounts of some kind with regulated financial institutions. 38.2% of people had an account in 2011, and this number rose to 54.09% in 2014 and 56.24% in 2017. The Global Findex 2021 database's indicators, according to the World Bank's report, are based on surveys of nearly 128,000 people in 123 economies. The entire non-institutionalized civilian population aged 15 and older is the target population.