DR and Finland approach for energy cooperation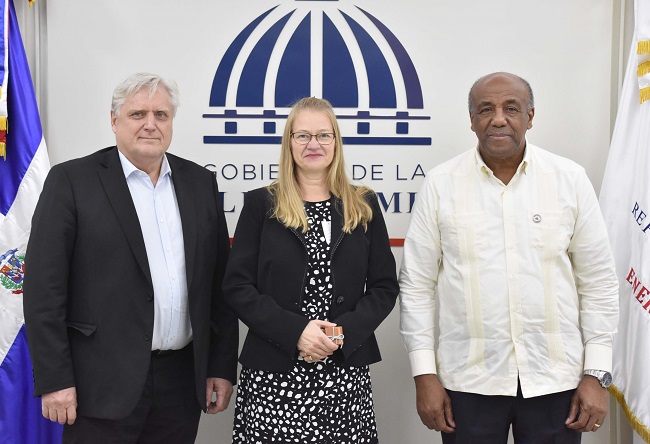 Source: Energia y Minas
The Minister of Energy and Mines, Antonio Almonte, received the visit of two representatives of the Finnish Embassy in the country, who expressed their interest in coordinating a meeting at the end of January next year with Mr. Ville Skinnari, Minister of Cooperation Development and Foreign Trade. The envoys Pasi Kapanen, a member of the consular area, and Mrs. Sanna Tavi, deputy delegate of the Finnish Ministry of Foreign Affairs, reported that the official will be visiting at the end of January and that they would like to talk with the minister about cooperation in energy and mining matters.
Minister Almonte found the possibility of meeting with the top Finnish official in development and foreign trade interesting, who will come to the country to participate in various activities and will take the opportunity to hold meetings with government officials.
Together with Minister Almonte, the director of International Relations of the MEM, Gustavo Mejía-Ricart, and Miss Carolina Sánchez, from that same department, participated in the meeting.