Solar farm will allow brewery to produce products with renewable energy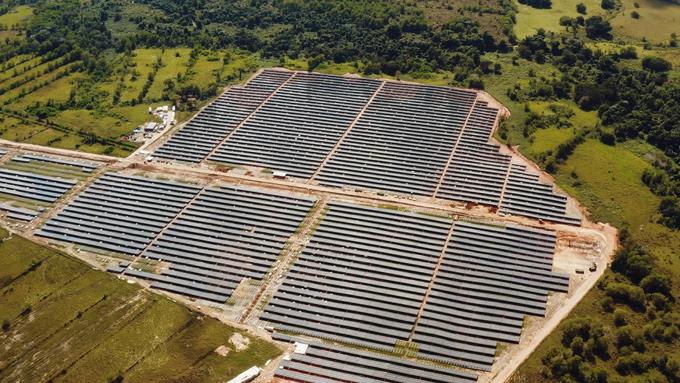 Santo Domingo, DR.
Akuo, Cervecería Nacional Dominicana, and Altio confirmed that the Solar Park located in Nagua, María Trinidad Sánchez province, is expected to be operational by the first quarter of 2023, generating 550 direct jobs and more than 2,000 indirect jobs.
The progress of the work reflects the commitment to promote the welfare and improvement of the Dominican Republic through sustainable and environmentally responsible solutions, as confirmed by Salvatore Longo, representative of Akuo, who said that the construction process is progressing favorably and in the coming months will work on the completion of the assembly of modules, the substation and transmission lines.
Through the agreement between Cervecería Nacional Dominicana and Akuo, signed in March of this year, the brewery committed to purchasing the energy that the solar farm will produce, thus guaranteeing the viability of the project and becoming the first brewery in the Caribbean to use renewable energy sources for the production of all its products in the Dominican Republic.
The park will have a capacity of 53 MW, reducing CO2 equivalent emissions by more than 50,000 tons per year.
Fabián Suárez, president of the brewery, expressed his satisfaction with the project's development and commented: "At Cervecería, we dare to dream big, which is why we are moving forward with our goal that by 2025 all the energy used in our operations will come from renewable sources. This will be an important contribution to the country in the face of the 2030 Agenda for sustainable development, a goal in which the State, private enterprise and citizens must work hand in hand".
Suárez also informed that the energy from the Matrisol solar park would also be used to power all of Cervecería's distribution centers around the country and the administrative building. Undoubtedly, this is a significant achievement due to the synergy with other public and private entities, such as Altio, Banco Popular, and the Ministry of Energy and Mines.
This is the third project developed by Akuo, a French independent renewable energy producer in the Dominican Republic, and the first one carried out since its conceptualization with a Dominican private sector company. Previously, the company built the Pecasa wind power plant and the GEM solar power plant, which have been operating since 2019 and 2020.
With initiatives such as this, Cervecería continues its commitment to innovation and the implementation of nature-friendly strategies, which will allow for a future with more reasons to drink and the sustainable progress of the country.