Central Bank Governor affirms economy is "secured"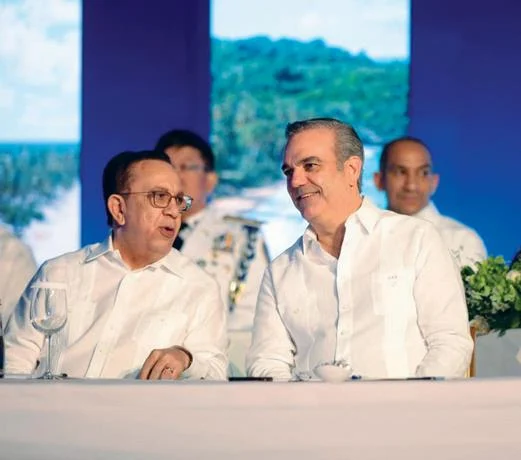 President Luis Abinader and Héctor Valdez Albizu.
Santo Domingo, DR
The governor of the Central Bank, Héctor Valdez Albizu, said yesterday that the country had guaranteed economic stability with a reserve of more than US$14.456 billion.
He stressed that the financial entity he heads is working so that the economy continues the rhythm and stability is maintained. "Now, with a reserve of US$14,456 million we have guaranteed stability."
When answering about the projections for 2023, he indicated that a 4.5 percent is estimated while the World Bank assumed a 4.9, which he considered a significant growth in the context of the world economy despite the crisis that has an impact as a result of the war in Ukraine.
"If we grow 4.5 it is a success, however, the World Fund and the Monetary Bank are estimating that we are going to reach 4.9", he said when approached by journalists during the act of presenting the achievements obtained by the Ministry of Tourism in 2022.
Contribution of sectors
He detailed that tourism was the third sector that contributed to the weighting of the economy's growth, in addition to the financial industry, free zones, foreign direct investment, remittances, local manufacturing, and commerce, among others that he did not specify.
Although Valdez Albizu did not explain the Central Bank's expectations for the first quarter of this year, he stressed that the future must be viewed "with optimism."