Open skies agreement with Canada could lower airfares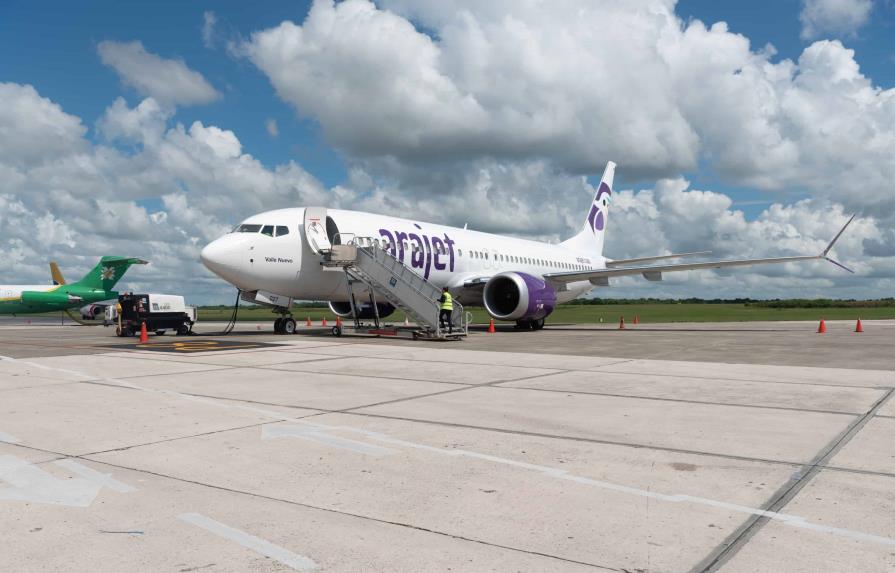 The airline Arajet welcomed the agreement and created expectation through its social networks. ( Diario Libre / EDDY VITTINI )
The president of the Dominican Airlines Association (ADLA), Omar Chahín, assured that passengers would have access to cheaper travel tickets with the open skies agreement between the Dominican Republic and Canada.
On Thursday, Dominican Republic and Canadian authorities signed a document to improve air transport conditions between the two nations, expanding passenger, cargo, and combined travel routes, which will strengthen tourism and commercial ties. The intentions for the agreement lasted approximately 14 years.
For Chahín, this signing leaves on the table the basis for the growth of Dominican aviation. "We see with very good eyes and we celebrate the air transport agreement signed with Canada," he answered to Diario Libre. Still, he specified that this document must comply with the restorative care of the sovereignty and protection of all the actors involved in this transport.
The president of the guild, which groups 14 Dominican airlines, emphasized that the greater the offer of air transport services, "the conditions will improve for the passengers, who will have access to cheaper travel tickets."
The agreement stipulates that the airlines can offer services beyond the current flight frequencies, diversifying the destinations between the two countries. It also provides equal opportunities to give previously agreed services.
Chahín explained that this, like all bilateral agreements, provides support to both the Dominican and Canadian airline industries. "All of them equally, but those with a better fiscal environment will take greater advantage," he said.
NATIONAL
The points of the open skies agreement between the Dominican Republic and Canada
He recalled that the approach must be to promote the growth of productivity of the signatory states, which will allow operators of both nations to increase the number of frequencies flown and the destinations connected.
With the agreement, "visits, cultural exchange and commercial relations will be boosted because Canada is the second largest contributor of tourists to the country and will promote an important growth of the sector and, therefore, of the Dominican Republic," added the businessman.
Cheaper flights
On the milestone for Dominican aviation, Victor Pacheco, the founder and president of the country's newest low-cost airline, Arajet, also spoke out, citing among the direct benefits that consumers will obtain more affordable services.
The businessman posted on his Instagram account a message of pleasure and new news: "The signing of the open skies treaty with Canada presents a before and after in Dominican commercial aviation."
"Thanks to this agreement, air services will be more affordable and efficient, free supply and demand will be strengthened, air transport between our countries will grow and opportunities for commercial and cultural exchange will increase, key elements for the relationship between Canada and the Dominican Republic," the text reads.
Arajet's president reposted the announcement of the Ministry of the Presidency on the signing of the agreement and suggested his followers be attentive to his publications: "Stay tuned that Vamo'Arriba! @arajetairlines goes to Canada."