Abinader starts the countdown of Katmandu Park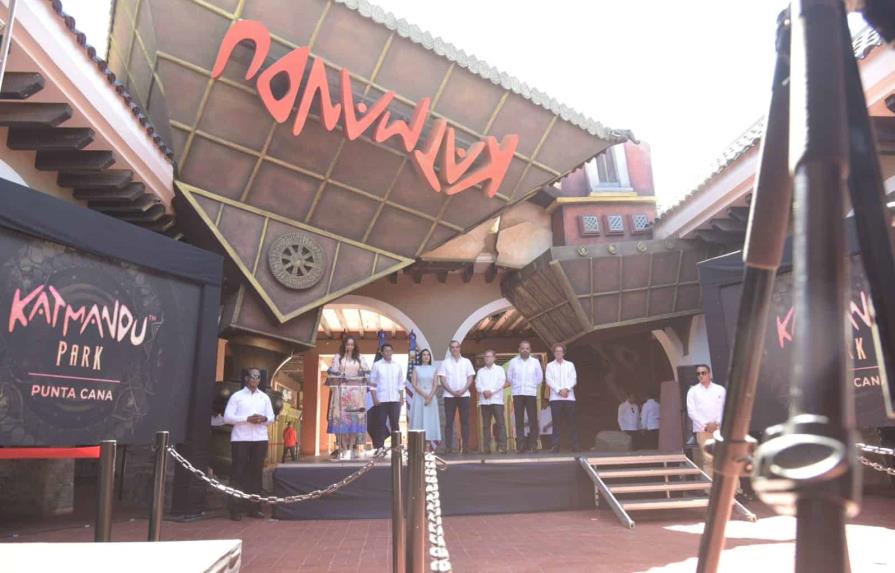 The Meliá Hotels Internacional chain inaugurated Falcon's Resort by Meliá in the presence of President Luis Abinader. Furthermore, it dealt the first blow to the Paradisus Punta Cana hotel's reconstruction and began the countdown to the opening of Katmandu Park. During an intense weekend, President Abinader participated in three different scenarios with Minister Collado and the Escarrer family that summarize the largest Spanish hotel chain's confidence in the country's competitiveness, social security (an aspect highlighted by Gabriel Escarrer on several occasions), and the opportunity for the Dominican Republic to establish itself as the leading Caribbean destination in sustainability.
It should be noted that the current Paradisus Punta Cana hotel, which opened in 1995, will be demolished on Monday in order to build "the most modern and sustainable hotel in the Caribbean." The new Falcon's Resort by Meliá complex, according to Gabriel Escarrer Jaume, CEO of Meliá Hotels Internacional, is a hotel that will be closely linked to the Kutmand Park amusement park so that the client who visits it. "What we want is for the amusement park to continue at the hotel where the client will be staying for the next 24 hours."
Similarly, he explained that there will be many experiences, as well as associated technologies, between the hotel and the park, and that it will be very different from what the Dominican Republic has today in terms of tourism, with both the hotel and the park having different standards than the existing tourist offers.